Why ThreatX?
An API protection solution that works for you
The right blend of technology and talent to protect all your applications and APIs, from all threats, without burdening your team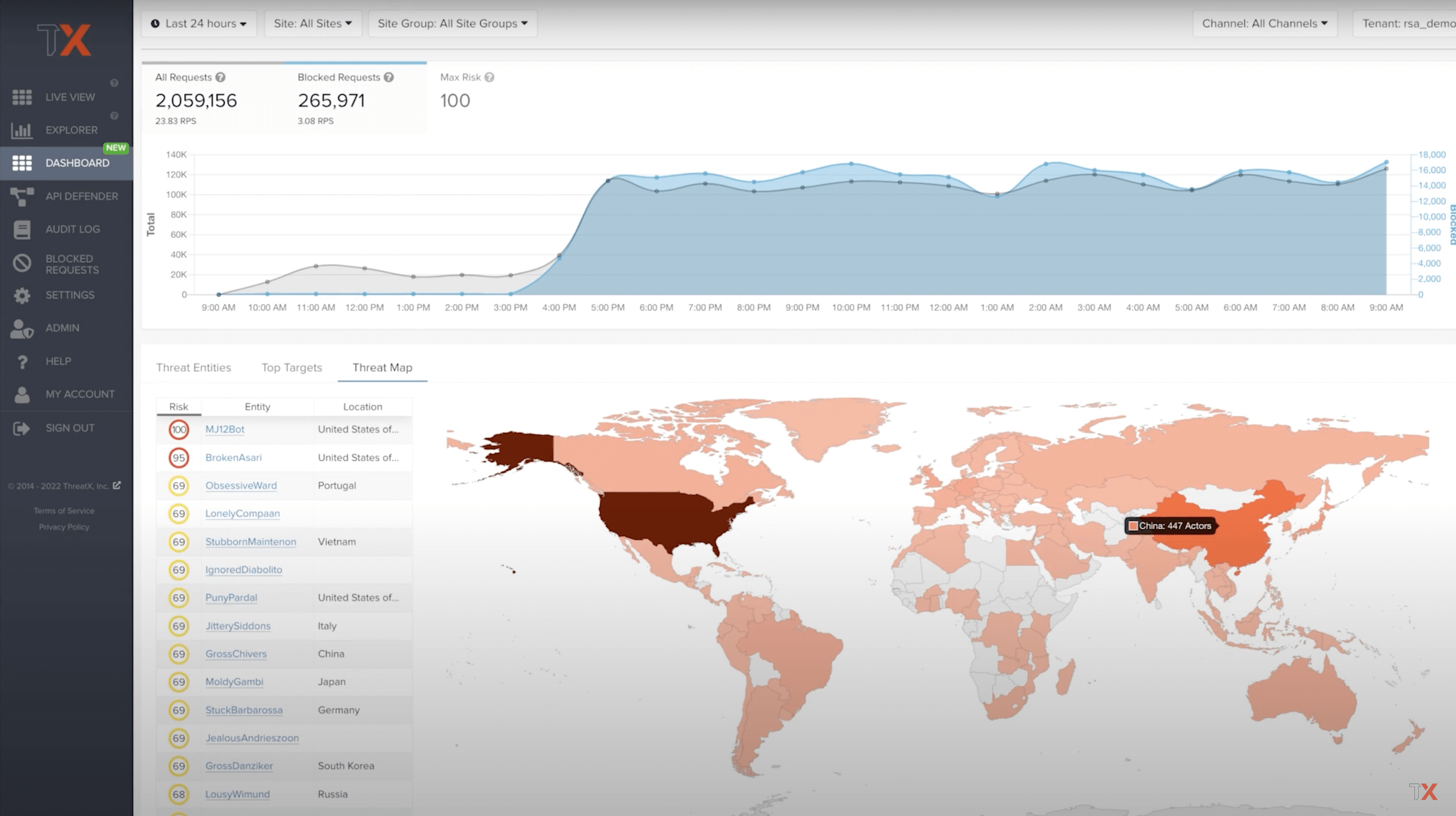 Instant Protection Built for the Needs of Today
API and web application security has required ever-growing effort from diminishing resources to enable the required defense. ThreatX offers a new approach that brings together innovative threat defense technology and expertise to make application protection simple, effective, and efficient.
Learn more in a personalized demo
Why ThreatX is different
Full Security Context In Every Decision
ThreatX brings together all the industry's best detection methods into a single risk engine to deliver simple, high-confidence results. Fewer alerts, more answers.
Attacker-Centric Security
Automated behavioral analysis, tracking, and active interrogation of attackers. Every behavior and event is correlated over time in attack context.
Talent on Tap
Our SOC team is your SOC team. Get access to industry experts when you need them and accelerate security operations while unburdening your team.
How it works
Platform Architecture
Learn how we're delivering world class protection for apps and APIs with our Hackermind fuzzy single risk engine.
Learn More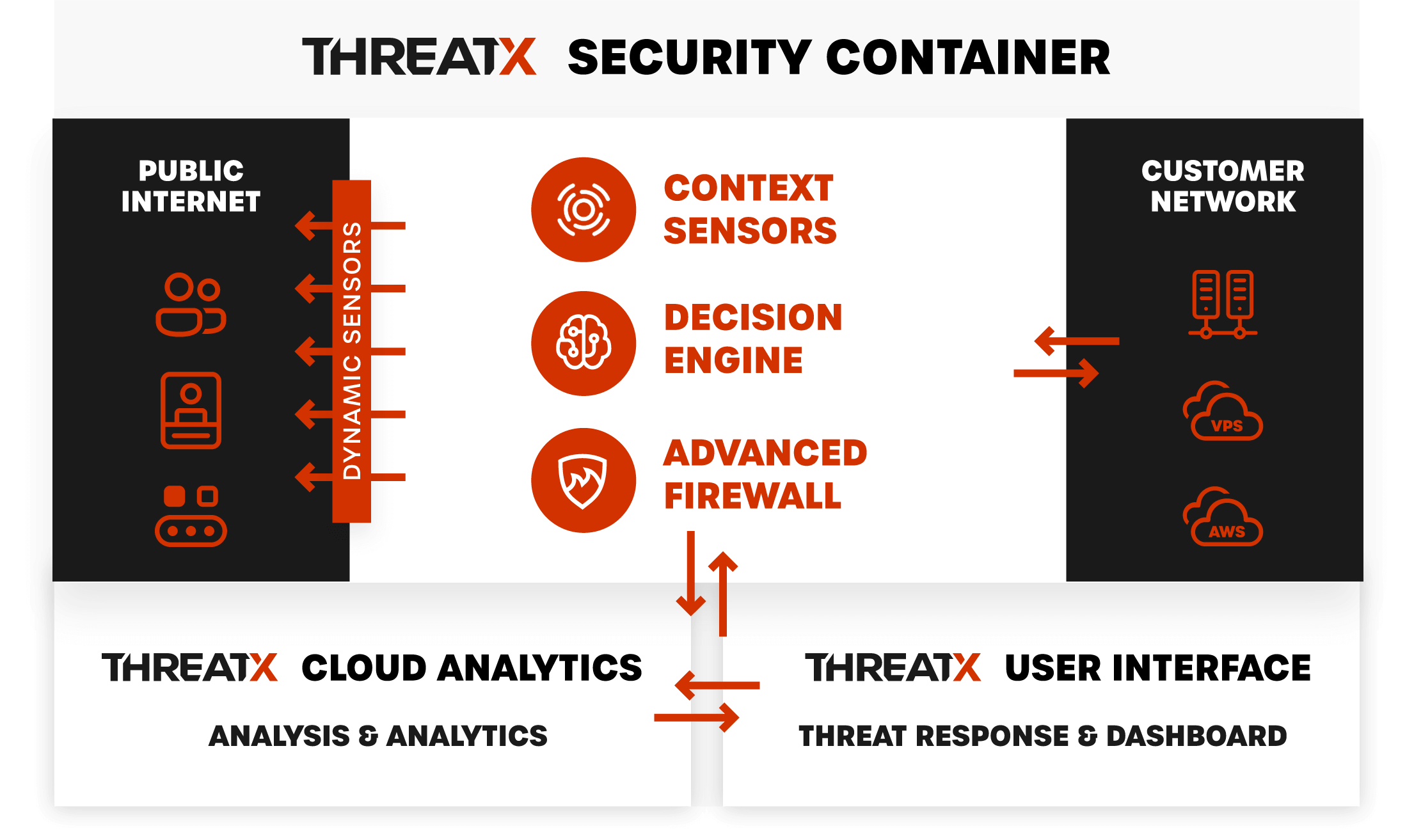 A Unified AppSec Solution
A single platform to address the full breadth of application security including traditional OWASP attacks, bots and malicious automation, DDoS, and API-specific threats.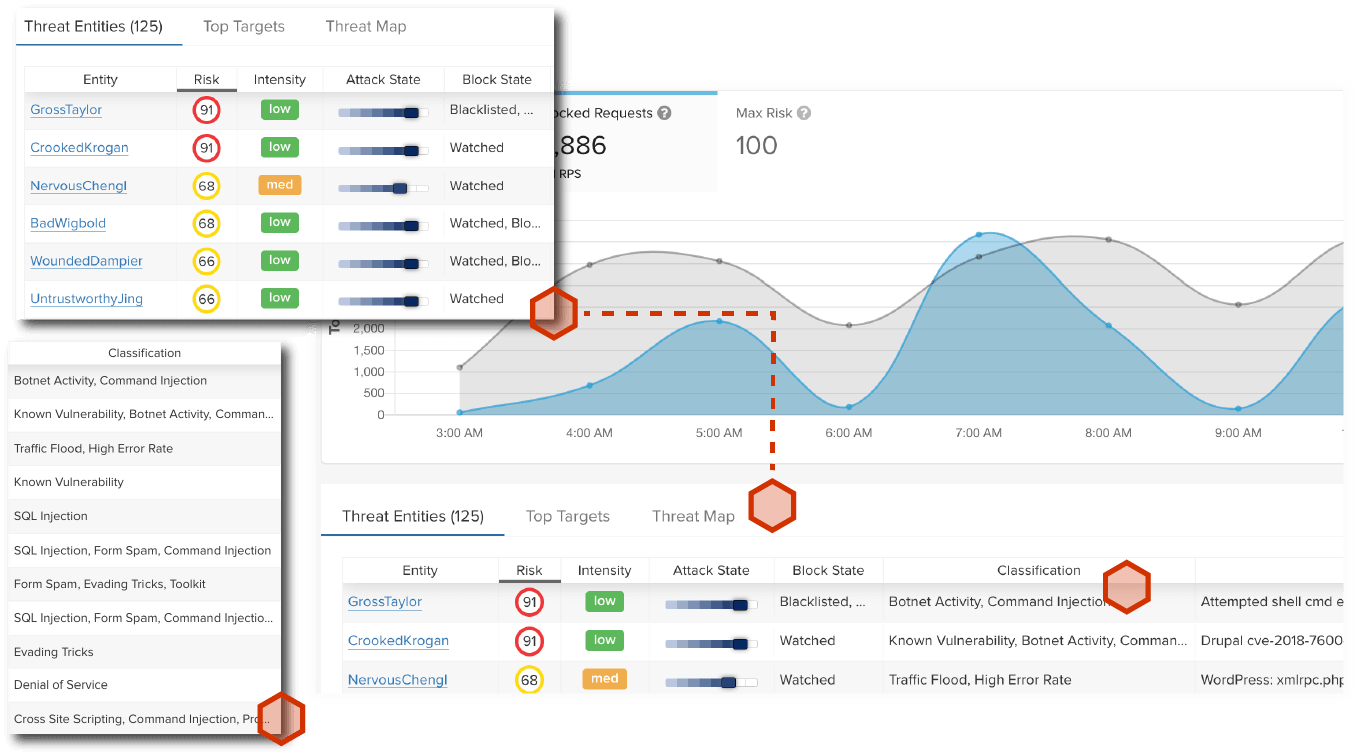 Entity & Behavior Analytics