Need an API Threat Protection Solution that just works?
API security doesn't need to start with a complex product that requires headcount to manage.
Instead, go from zero to blocking mode in minutes with ThreatX – an easy-to-use, comprehensive platform to discover, visualize and protect your API attack surface in real time from sophisticated security threats.
Identify and block API attacks
Continuous API discovery and risk analysis
Protect APIs (and web apps) against DDoS attacks, botnets
Fully-managed, with 24/7 support
On-board APIs in minutes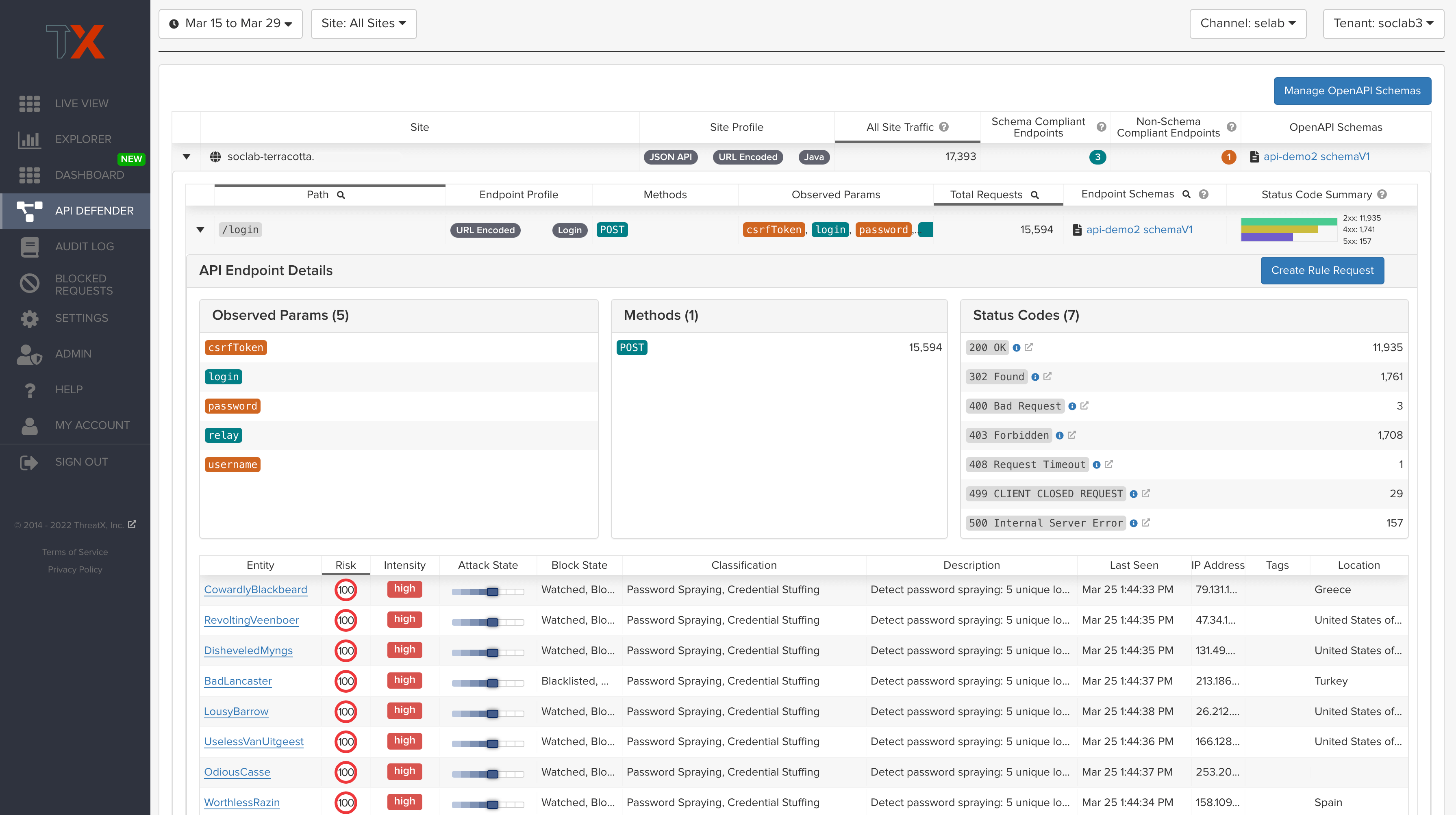 The fastest way to discover, catalog, and protect all your API endpoints.
With ThreatX, you get API protection first. Additionally, that protection is delivered via our auto-discovery capabilities, which look at real traffic, don't require schema, and therefore give you a comprehensive view of your API attack surface.
Instant API Discovery and Profiling
Automatic Threat Detection and Protection
Logic Aware Behavioral Analysis
Book a Personalized Demo Today
Solutions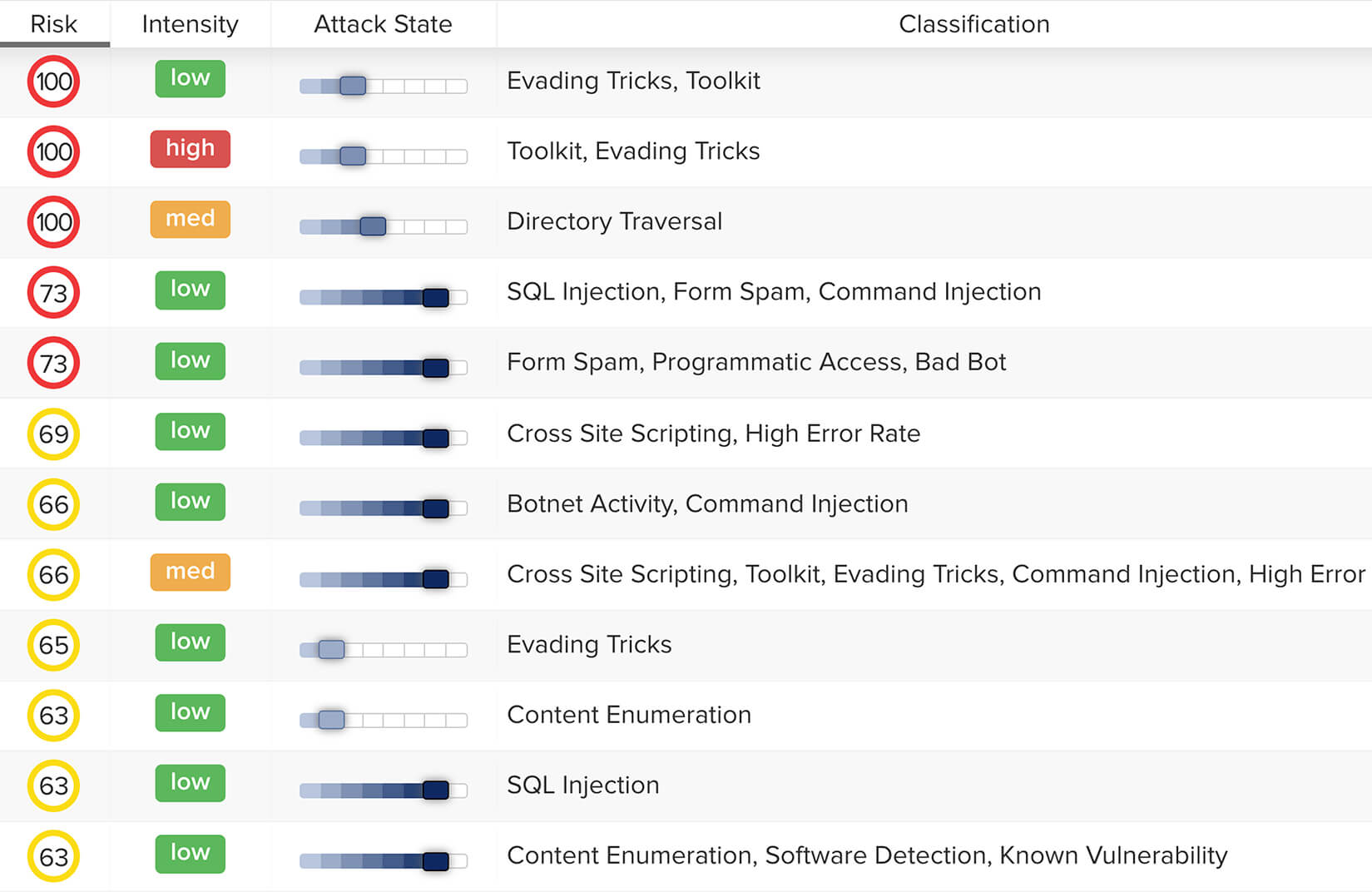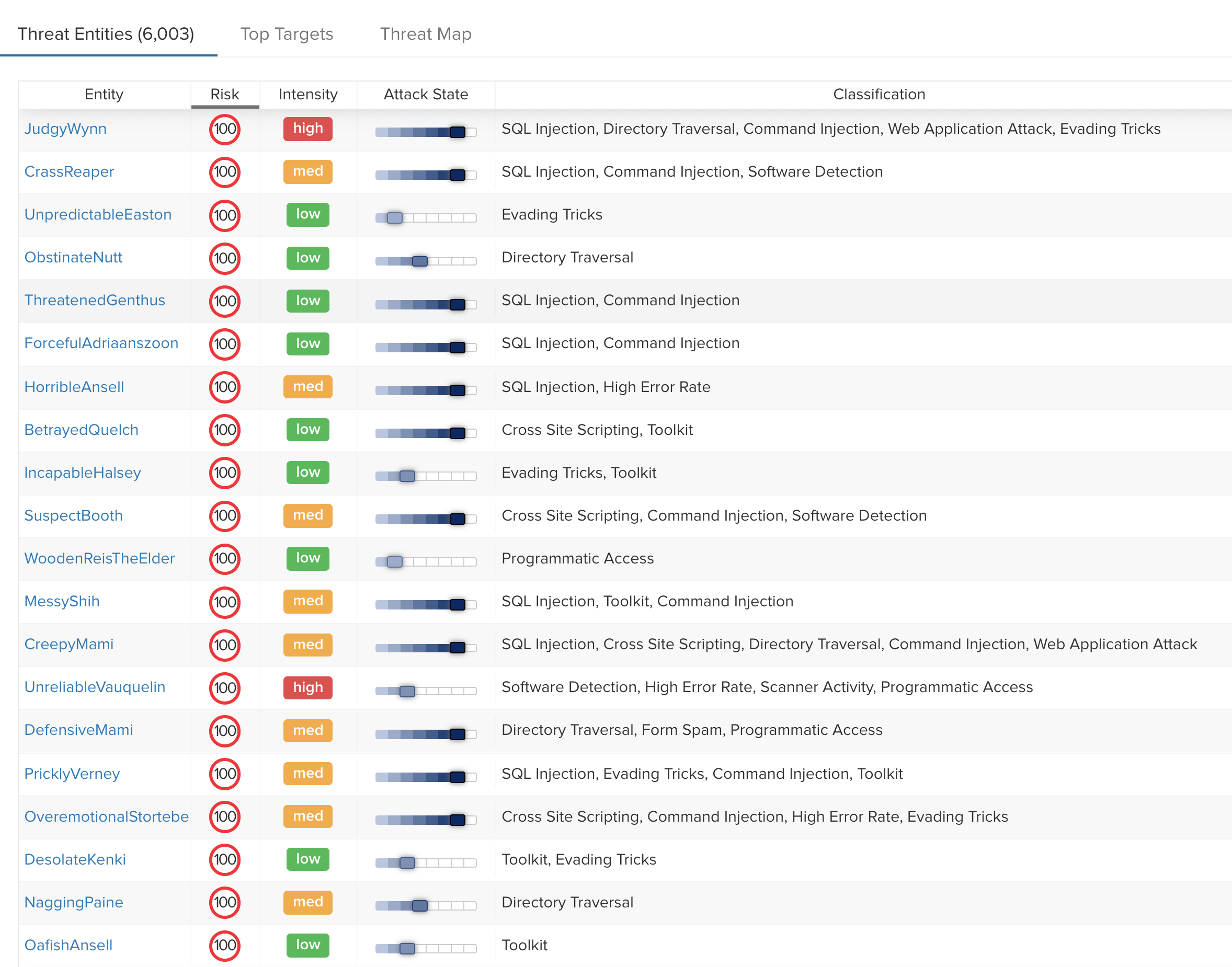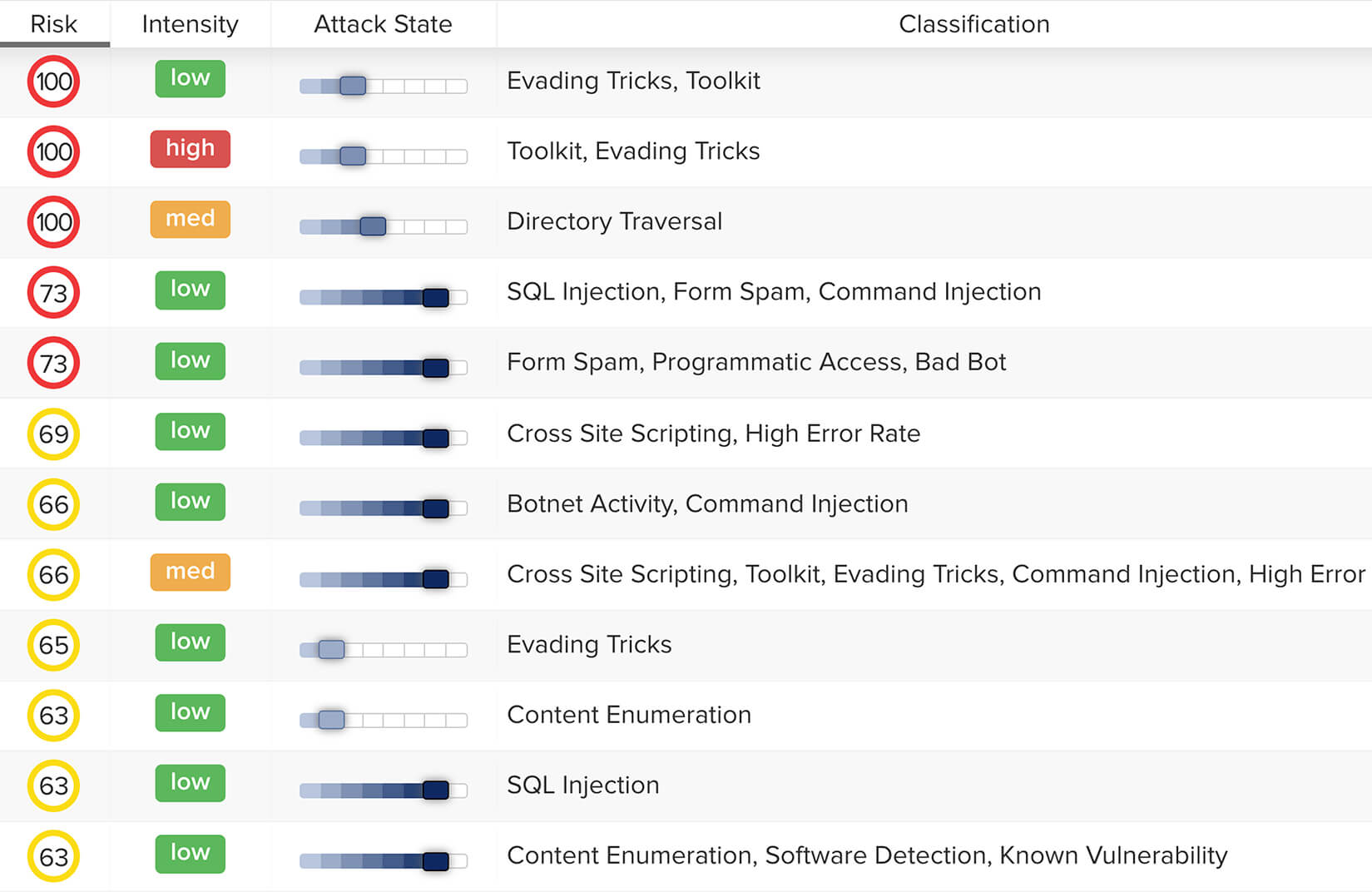 API Threat Protection
Simplified threat protection and visualization so you don't need to interpret and navigate complex dashboards
Who is targeting us and what are we doing to stop them? ThreatX is built to help teams answer these questions quickly and easily.  
Most organizations getting started with security programs are simply looking to protect the APIs and web applications that are powering their brands, and they're looking to get going fast. With ThreatX, you'll get instant visibility and protection in minutes – not days or weeklong deployment times that can come with more complex solutions. Furthermore, ThreatX protects both APIs and web applications from all manner of threats including malicious bots, DDoS, credential stuffing, OWASP and OWASP API Top Ten, and much more.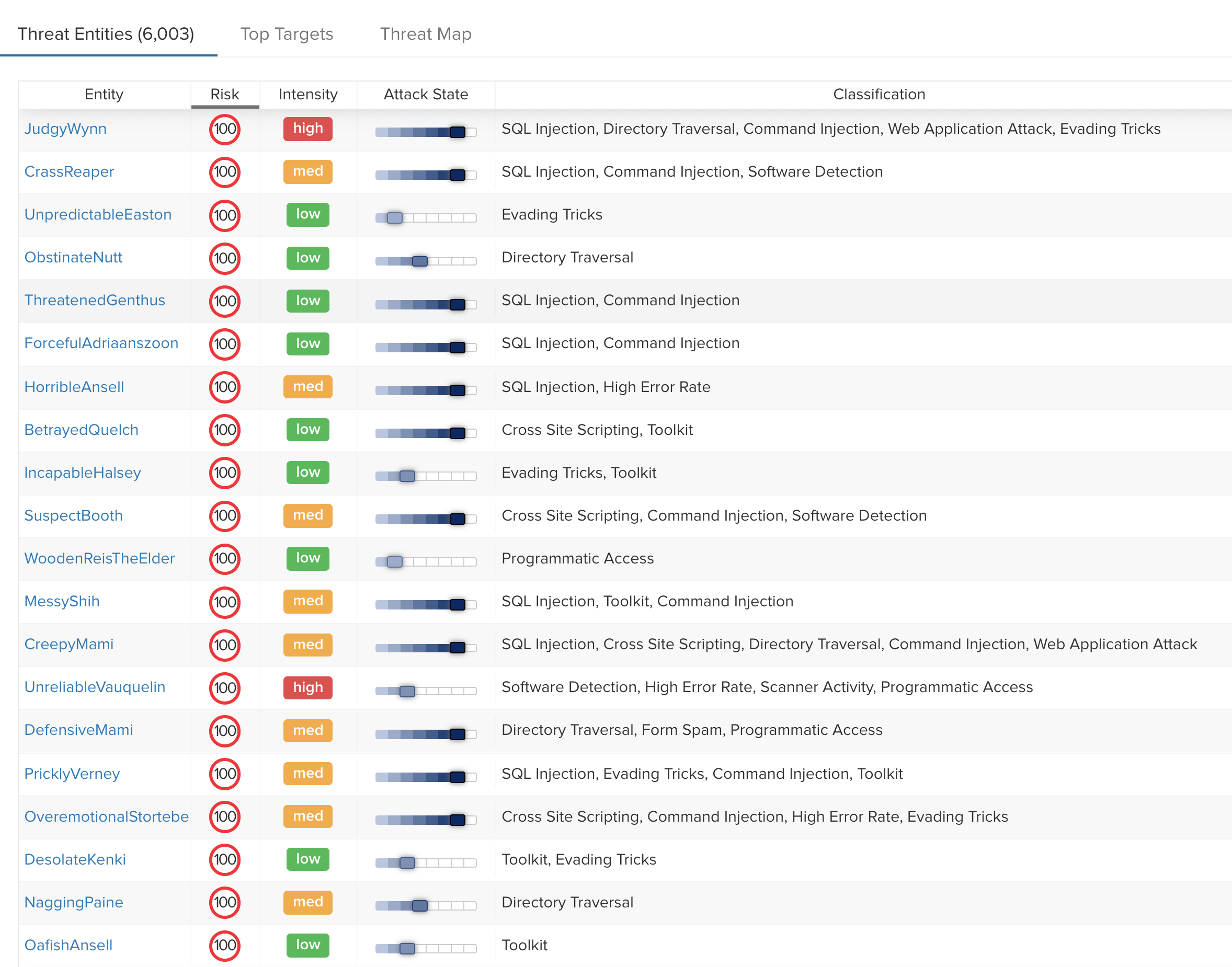 Risk-based Blocking
Block API threats without integrating with other tools or endless alerts to triage
Blocking malicious traffic is table stakes in providing API protection. but most API security vendors require integrations with WAFs or gateways – while most firewalls produce way too much noise. ThreatX helps you tackle both these challenges with native blocking capabilities and a risk-based approach. 
Risk-based blocking provides a highly automated and accurate way of detecting and mitigating the wide range of attacks that can target APIs, without requiring security teams to maintain complex rulesets, and without false positives blocking critical API functionality.
API Schema Management
Enable your team's innovation while ensuring no API is left without protection
Organizations are adopting APIs like wildfire, and that's not a trend likely to slow down. Security teams need ways to keep up with this fast adoption without adding excessive workload. 
ThreatX's API Schema Manager will help you visualize normal vs non-schema compliant or suspicious traffic usage. Users can easily upload, edit and manage schemas as needed to control specifications and reduce the likelihood of API misuse and abuse.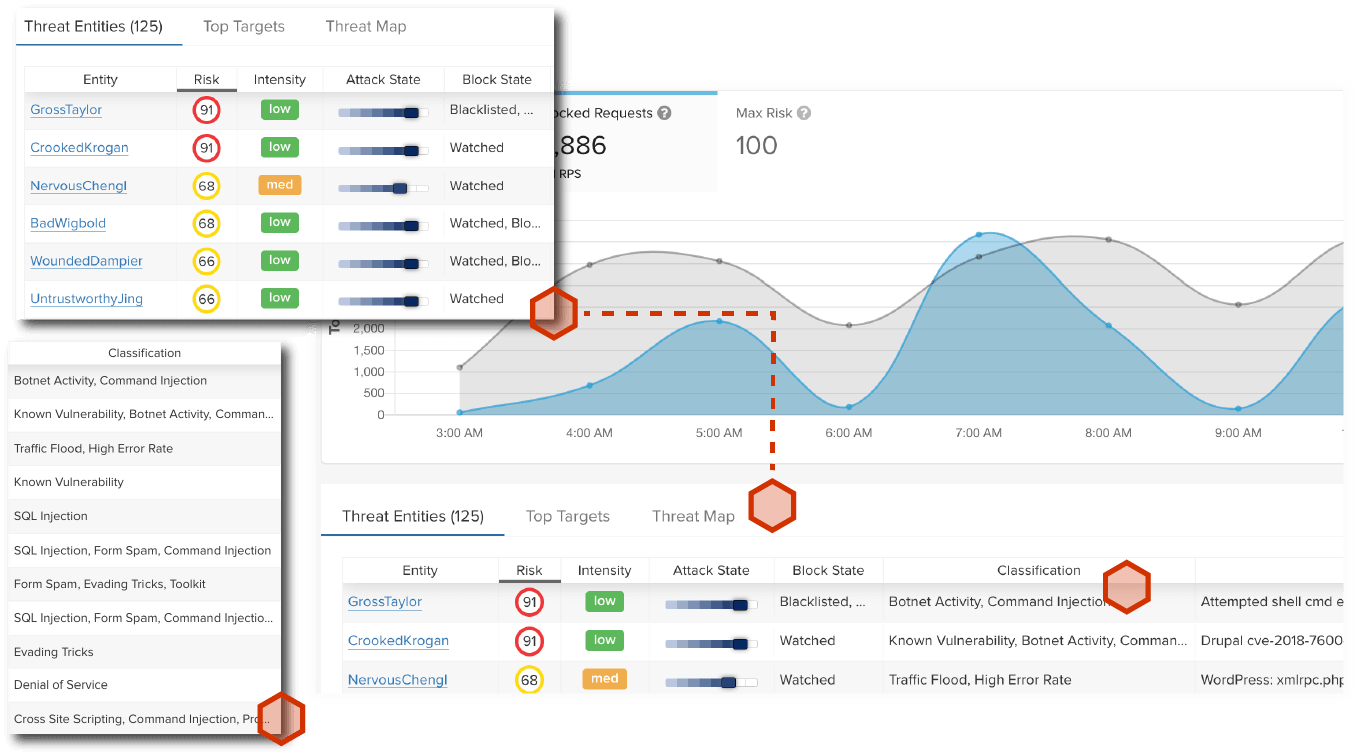 Key Capabilities
Entity and Behavior Analytics
ThreatX goes far beyond signatures and anomaly detection to identify and track malicious entities even as traits such as IP addresses and user agents change. This lets us track and compile a complete picture of an entity's risk so that enforcement is both highly accurate and laser-focused on the threats that matter the most.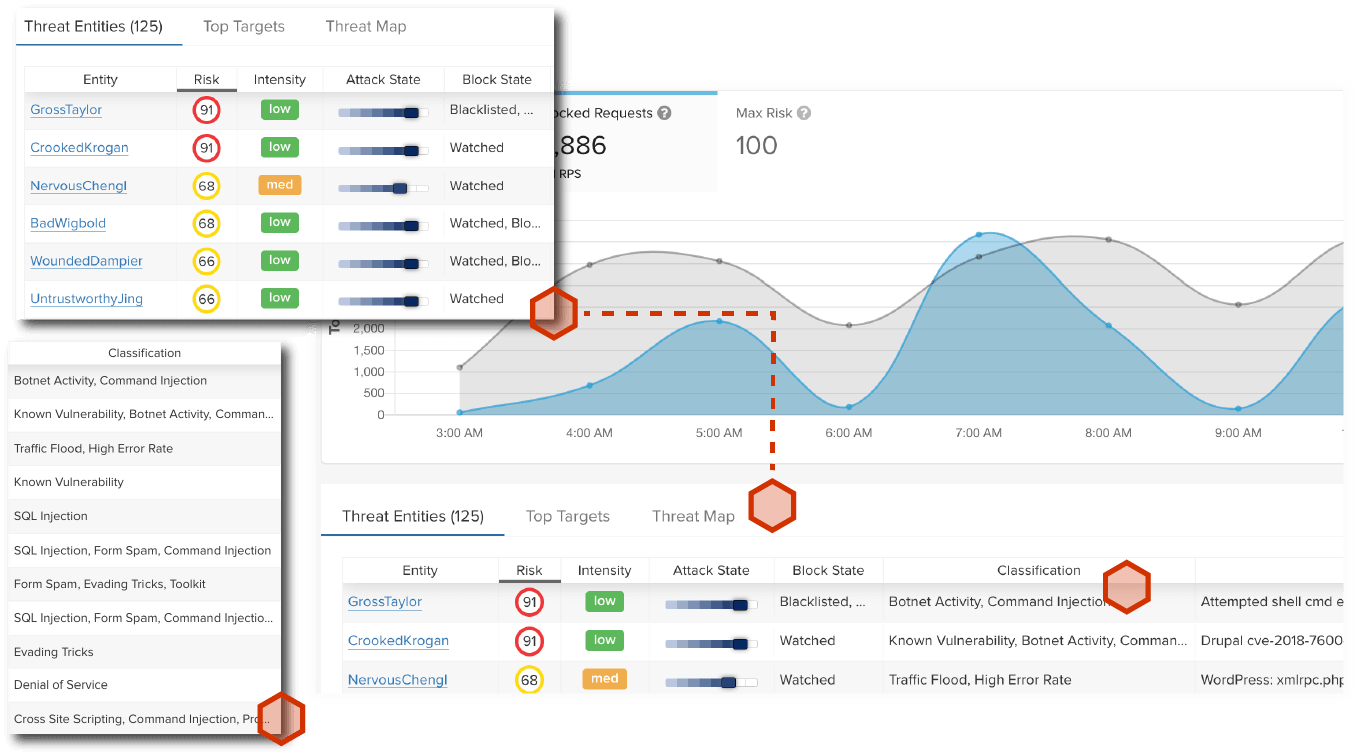 Entity Fingerprinting
ThreatX combines a wide variety of proprietary techniques to reliably identify attacking entities even as they change IP addresses or user agents. This includes but is not limited to TLS fingerprinting and analytical profiling of entity traits and behaviors.
Entity Tracking and Risk Attribution
ThreatX then continuously monitors all entity behaviors and correlates all behaviors over time into a unified risk score. This allows security teams to see coordinated attacks and to identify and stop "low and slow" attacks that would normally fly under the radar.
Entity Actions and Response
ThreatX can actively engage entities to collect additional insights or take a variety of protective responses. This can include putting the entity on a watch list, active interrogation, tarpitting, blocking, any allowlisting or blocklisting.
Application Profiling
ThreatX automatically learns normal application behaviors and traits to establish baselines for the application. This can allow staff to identify any anomalous behavior that could be an early sign of attack.