Lean on Dedicated Experts to Get Your Nights and Weekends Back
Stopping zero-day threats requires more than just software. You need real live people – but it doesn't have to be you.
Know that your APIs and applications are safe with Protection-as-a-Service, backed by experts who do the worrying for you.


Fully managed API & App Protection
24/7/365 Support at your Fingertips
Active Monitoring, Threat Hunting & Incident Response
Zero-Day Protection backed by research
Custom Defenses to match your business need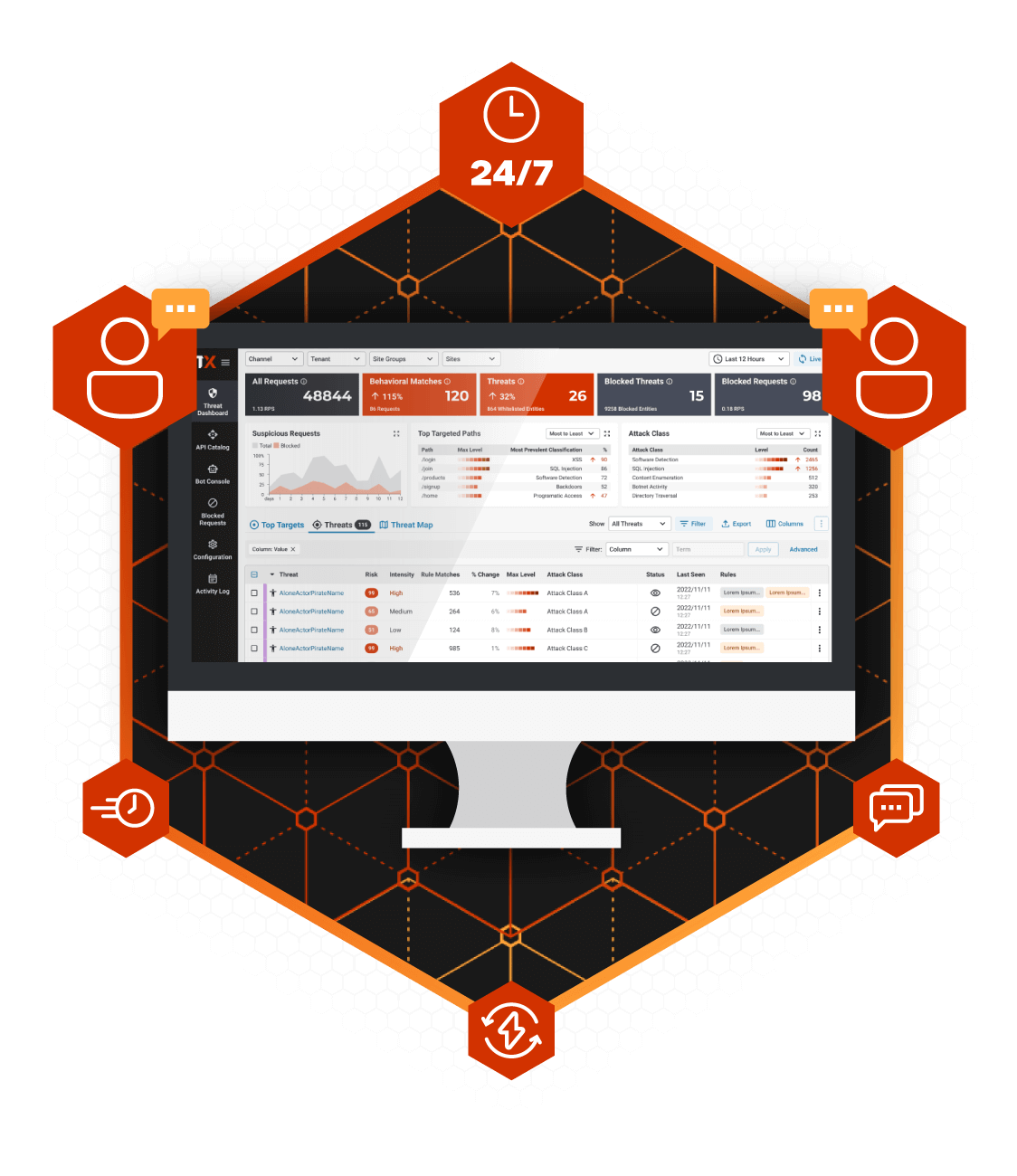 ThreatX's

dedicated experts

act

as

a

force

multiplier

,

taking the workload off your team's p

late.

 
Benefits of ThreatX PaaS
24/7/365 Support at your Fingertips
Stop advanced attacks without exhausting your team's resources.
Businesses face a multitude of threats and cyberattacks that can cause significant damage to their operations and reputation. While technology can help prevent many of these attacks, these systems are not always enough to stop every threat.
That's where ThreatX comes in with 24/7/365 support.
With ThreatX's Protection-as-a-Service, businesses have access to cybersecurity experts who are available around the clock to mitigate potential attacks. In addition to threat hunting and fine-tuning rules, ThreatX's experts also provide businesses with options to customize defenses for business use cases and zero-day protection backed by ThreatX Labs. By leaning on ThreatX's Protection-as-a-Service, businesses can rest assure they have the resources and expertise needed to protect their operations and reputation from ever-evolving threats.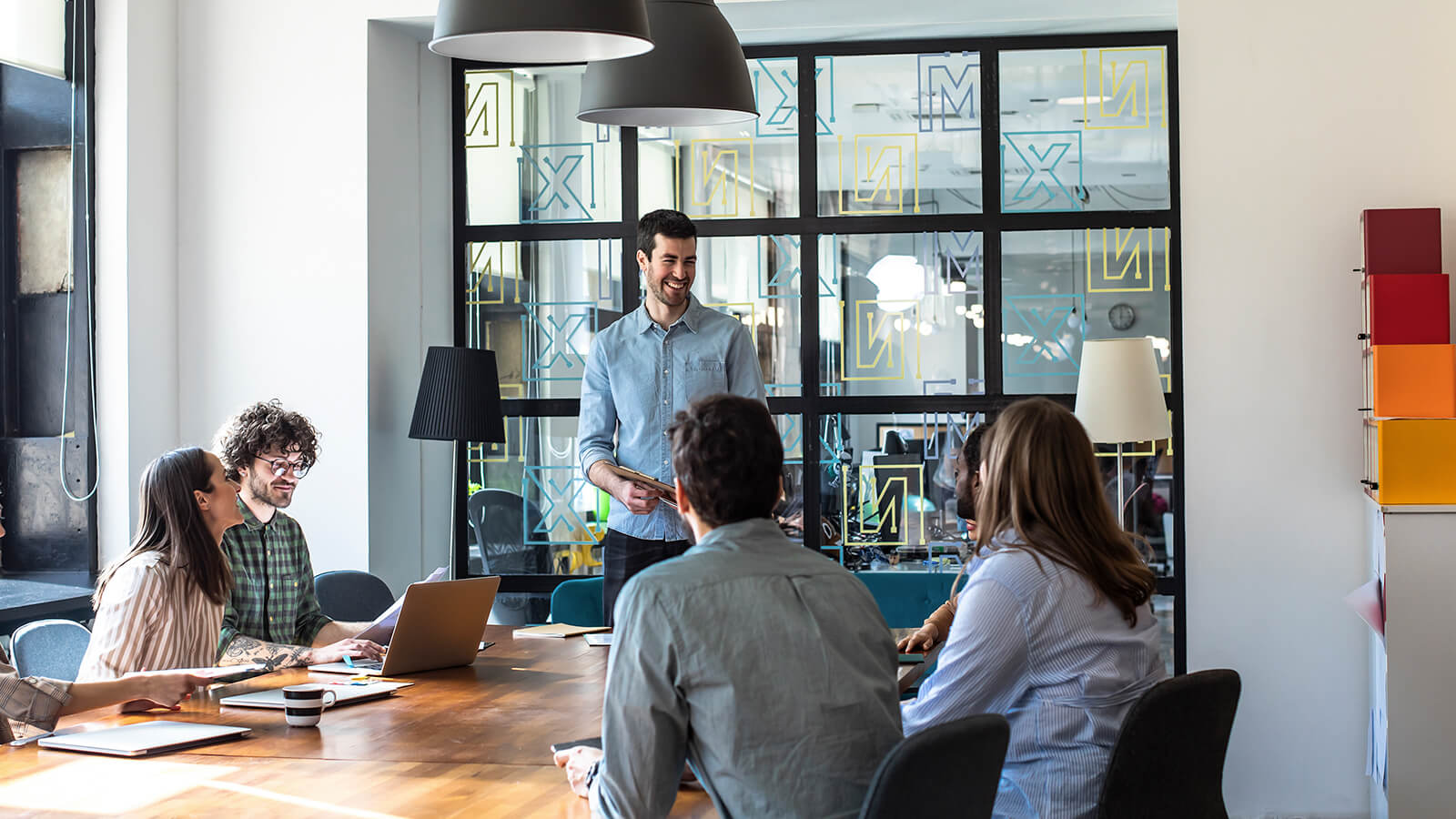 Active Monitoring, Threat Hunting & Incident Response
Dedicated security experts always on guard, so you never interrupt another Friday night out or your kid's basketball game.
By having dedicated experts constantly monitoring for potential threats and proactively hunting down suspicious activity, businesses can better protect their sensitive data and systems from data breaches. With 24/7/365 monitoring and incident response, businesses can rest assured that their security is always being guarded, even on a Friday night or during holidays.
Zero-Day Protection Backed by Research
Same-day defense for the latest vulnerabilities and targets for exploitation.
Effective zero-day protection requires constant research and analysis of emerging threats, that's where ThreatX's Protection-as-a-Service can make a difference by providing same-day protection backed by ThreatX Labs research. Implementing same-day defense is critical for reducing the risk of a potential attack and preventing data breaches.

Customize your Defenses with Trusted Partners
Work with ThreatX experts to Create Tailored Security Measures that Meet Your Business Needs
Remove the burden of maintaining and creating custom measures of defense by partnering with ThreatX experts. Schedule 1 on 1 time with security professionals to ensure custom policies achieve your business needs without affecting legitimate consumers.

Frequently Asked Questions
Q1: Does ThreatX Protection-as-a-Service cost extra? 
A1: No, ThreatX is sold as a fully managed service for all customers.
Q2: Will I have to manage the ThreatX WAF?
A2: ThreatX is sold as a fully managed Protection-as-a-Service, and so all customers have access 24/7 to a team of experts who will help you with any issues you encounter using the ThreatX protection platform.
Q3: Can ThreatX protect multi-cloud environments?
A3: Yes. ThreatX is often chosen for its ease-of-use and flexibility protecting web applications and APIs no matter where they reside. We support all major cloud providers.