 About ThreatX
Protecting APIs and applications from ever-evolving threats is difficult. We thrive on difficult.
At ThreatX, we are helping teams at companies around the globe protect more of their infrastructure from more threats, with less work.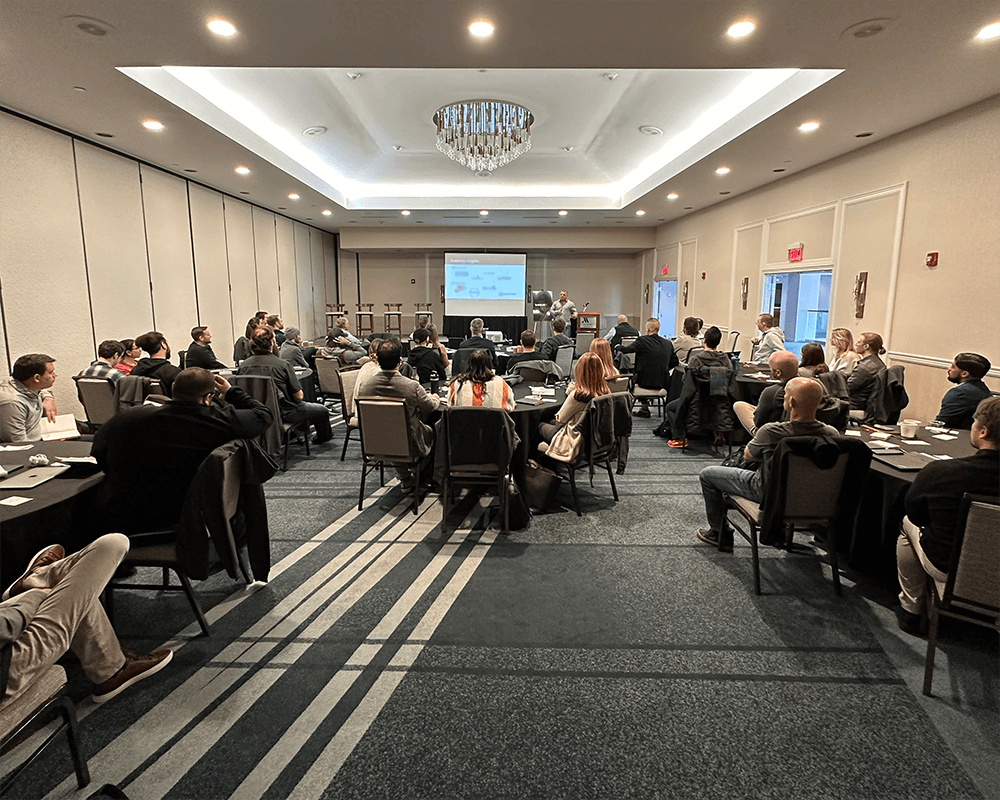 Our Story
These days, everything's more complex – from your infrastructure itself to the attackers who want to exploit it. The use of APIs has exploded, making attackers' jobs easier and yours a lot harder. You can never let your guard down, even on a Friday night or at your kid's basketball game.  
In the face of multi-vector, long-play attacks, a signature-based approach just won't cut it. It's a game of cat and mouse – and you always feel a step behind. You know you need to be proactive to stay ahead, but you just don't have the time and resources to do it yourself. 
You'd like your sites to be up and running all the time – doing what they're supposed to do to serve your customers. You want to know that if anything does threaten your APIs and applications, it'll be handled right away. You want to sleep at night – not always be waiting for the next disaster.  
With ThreatX, that peaceful confidence is exactly what you'll have. ThreatX is managed API and web app protection that means you'll never stress about when the next attack is coming. You'll know your APIs and applications are safe with risk-based, real-time protection – backed by experts who do the worrying for you. 
Our Team
Depth of experience in security, software, and start ups.
Executive Team

Board Members

Board Advisors
Michael Connolly

Chief Revenue Officer

Gene Fay

Chief Executive Officer

Dave Howell

Chief Marketing Officer

Libby Merrill

Chief Financial Officer

Mike Rogers

VP, Business Development

Bret Settle

Co-Founder, Chief Product Officer

Andrius Useckas

Co-Founder, Chief Technology Officer

Greg Dracon

Board Member, Partner, .406 Ventures

Gene Fay

Board Member and Chief Executive Officer

Steve Fredrick

General Partner, Grotech Ventures

Frank Medicino III

Managing Director, Access Venture Partners

Tom Roberts

Board Member, Partner, Harbert Growth Partners

Bret Settle

Board Member and Chief Strategy Officer

Andy Grolnick

Board Advisor

Sonali Shah

Board Advisor
What We're Building
We experienced, first-hand, the lack of coverage for hybrid cloud environments, the poor accuracy and limited intelligence that [traditional WAF solutions] use to identify advanced cyber threats and their inability to support deep analysis of trends and web application vulnerabilities. So, we built a better solution for web application protection."
Bret Settle, Co-Founder, Chief Strategy Officer
We take an attacker-centric approach to risk, rather than a profile-based or signature-based approach. We look at an attacking entity and then apply behavioral heuristics to understand, what is that sketchy traffic really up to?
Tom Hickman, Chief Product Officer
We don't have ivory towers and people who sit in their silos and work by themselves. It's really about cross functional collaboration, people across the organization, rolling up their sleeves and working shoulder-to-shoulder.
Gwendolyn Quest, Chief Financial Officer
Join our team
Our team is growing rapidly and looking for great people interested in helping us simplify the way companies are protecting their applications and APIs.
Subscribe for updates
Sign up to receive the most up to date communication and threat research from the ThreatX team!