Modern web application attacks

, how

to build a

resilient

line of defense

, and

 

actionable tips to level up your

AppSec program

. 
Dolev Farhi and Nick Aleks, the authors of Blackhat GraphQL and founders of DEFCON Toronto join ThreatX experts for a 30-minute Live Q&A. 
Dolev and Nick interact with our live audience to answer questions related to:  
API Attack Techniques on REST vs GraphQL

 

How to Build Defense for Modern Attacks

 

Tactics to level up your AppSec Program

 
Speakers: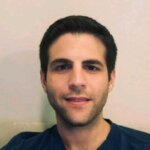 Dolev Farhi
Principal Security Engineer @Wealthsimple
Dolev Farhi is a security engineer and author with extensive experience leading security engineering teams in complex environments and scale in the Fintech and cyber security industries. Currently, he is the Principal Security Engineer at Wealthsimple, building defenses for one of the fastest Fintech companies in North America. Dolev has previously worked for several security firms and provided training for official Linux certification tracks. He is one of the founders of DEFCON Toronto (DC416), a popular Toronto-based hacker group. In his spare time, he enjoys researching vulnerabilities in IoT devices, participating and building CTF challenges and contributing exploits to Exploit-DB.
---
Nick Aleks
Senior Director of Security @Wealthsimple
Nick Aleks is a leader in Toronto's cybersecurity community and a distinguished and patented security engineer, speaker, and researcher. He is currently the Senior Director of Security at Wealthsimple, leads his own security firm, ASEC.IO, and is a Senior Advisory Board member for HackStudent, George Brown, and the University of Guelph's Master of Cybersecurity and Threat Intelligence programs. A founder of DEFCON Toronto, he specializes in offensive security and penetration testing and has over 10 years of experience hacking everything from websites, safes, locks, cars, drones, and even smart buildings.
---
Jeremy Ventura
Director, Security Strategy, Field CISO @ThreatX
Jeremy Ventura is a cybersecurity professional, specializing in advising organizations on information security best practices. He has years of experience in vulnerability management, email security, incident response and security center operations. At ThreatX, he is responsible for the development and presentation of thought leadership across all areas of cybersecurity. Ventura is an industry leader that can regularly be seen in media, blog posts, podcasts and at speaking events. Previously, Ventura has worked at Gong, Mimecast, Tenable and IBM, among other security organizations. Ventura holds a Master's Degree in Cybersecurity and Homeland Security.
---