Bright Security's AppSec expert Tanya Janca, founder of WeHackPurple joined ThreatX experts for a 30-minute Live Q&A on September 14th, 2022.
Prepare your questions as Tanya will be interacting with our live audience to answer questions related to:
How to begin your API Security Journey
Manage and Reduce your API Attack Surface
Protect APIs by Detecting and Blocking Attacks
Attendees will receive access to Tanya's free online course and downloadable resources to help you secure your organization's APIs. Come prepared with questions and we hope to see you there!
Speakers:
---
Tanya Janca
Director of Developer Relations and Community, Bright Security
Tanya Janca, also known as SheHacksPurple, is the best-selling author of 'Alice and Bob Learn Application Security'. She is also the founder of We Hack Purple, an online learning academy, community and podcast that revolves around teaching everyone to create secure software. Tanya has been coding and working in IT for over twenty years, won countless awards, and has been everywhere from startups to public service to tech giants (Microsoft, Adobe, & Nokia). She has worn many hats; startup founder, pentester, CISO, AppSec Engineer, and software developer.
---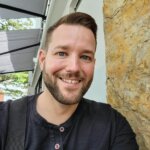 Neil Weitzel
SOC Manager @ThreatX
Neil has 15 years of experience in roles from user support to leading security programs. He has expertise in security architecture and cybersecurity best practices and is an active member of the security community. He has delivered lectures at DEF CON, OWASP, and local security meetups. Neil also acts as an adjunct lecturer on Software Engineering at Indiana University.
---