If you do not see the livestream below, please hit refresh on your browser.
Stream scheduled to begin around 2:55 ET | 11:55 PT
In this podcast, we will delve into the world of cybersecurity attacks and explore different perspectives, including how attackers think and operate, the benefits and challenges of red/blue/purple teaming, and the potential impact of artificial intelligence in the future of cybersecurity.
Join us as we talk with our experts on these relevant topics.
Whether you're an IT security professional or simply interested in the topic, this podcast will provide valuable insights and information to help you stay ahead of the curve.
Guests: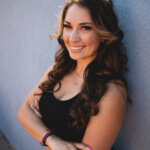 Maril Vernon
Senior Application Security Architect and Purple Team Program Manager, Acquia Maril Vernon (@SheWhoHacks) known as the "One Woman Purple Team" is an Ethical Hacker, Senior Application Security Architect and Purple Team Program Manager — a niche in offensive security testing that has recently gained popularity demonstrating cyber resilience in the advanced threat landscape. Maril is also Co-host and Co-founder of The Cyber Queens Podcast, an all-female-lead podcast aimed at increasing female and LGBTQ diversity in cybersecurity. She also serves as the COO of Teach Kids Tech, a non-profit organization with the goal of getting technology and its educational resources to children in underprivileged communities and increasing technical capability and cyber awareness in tomorrow's workforce. Maril has been named one of the 'Epic Women in Cyber,' 2023 CyberSHEcurity "Top 10 Women in Cyber," and is a 2023 Women's CyberJustu Award nominee. She is also an SME and contributing writer to CSO Online magazine on cyber resilience, Red Team best practices and industry trends. Maril's passion for closing the gender gap in cyber is further highlighted in her affiliations with The Cyber Guild, The Diana Initiative, BBWIC, and WiCyS
---
Jason Mar-Tang
Director, Sales Engineering, Pentera Jay Mar-Tang has been in the IT industry over 15 years, with over 10 years of cyber security experience. He earned his CISSP in 2014. During his career he has worked in 3 different geographies which include Mid Atlantic, New York City and the west coast of the United States. He has spent years engineering different solutions for clients of all verticals, such as MFA, DLP, SIEM, network forensics, EDR and  privilege account management. Most recently after spending numerous years with blue team defensive technologies, Jay has decided to work on the offensive side of security with Pentera, now advising and engineering red teaming strategies for clients in the west coast, and leading the team of engineers in North and South America.
---
Host: