Start-of-the-year corporate kickoffs are always exciting and energizing. Rallying the troops, getting everyone on the same page, sharing plans – these exercises never fail to inspire and engage. Our 2022 kickoff meetings last week had all those elements, but this one also felt different to me; this year is special. Despite the fact that omicron messed with our plans to be together in person, I've never been more confident and excited looking at the plans and goals lined up for a year ahead. Why? Well, as our CPO Tom Hickman has said to me a few times recently, we have the right tech, with the right team, at the right time. We have so much momentum going into 2022, and I am excited about what this team is going to accomplish in the API Attack Protection space this year. Here are a few of the highlights from our kickoff meetings last week:
We shared our goals and our product roadmap: We have big goals this year. But again, right tech, right team, right time – we're ready for big goals. Highlights include expanding our team and our global footprint, and enhancing and optimizing our API protection capabilities.
We heard from customers: A few of our customers were gracious enough to spend some time with the team during our kickoff – answering our questions and talking about their painpoints, priorities, and partnership with ThreatX. A few common themes emerged:
The ThreatX SOC becomes an extension of our customers' teams and takes a huge burden off stretched-thin security organizations.
The ability to get up and running quickly and blocking attacks, especially credential stuffing attacks against APIs, is a game changer.
ThreatX's ability to identify attacking entities and track their behavior over time is a unique and powerful feature.
A few customer quotes we heard in the sessions:
"Poor API documentation and developer turnover has led to our APIs exposure to becoming a black box. ThreatX has especially helped us with discovering the APIs we never knew existed."
"We were facing credential stuffing attacks hitting login screens and mobile APIs. And not a small number, we were getting millions and millions of attempts from all over the world. Sometimes more than 700 requests per second. We simply couldn't handle that much traffic coming in. We looked at a lot of WAFs, but ThreatX's ability to mitigate the credential stuffing attacks rose to the top."
"Not having to be in the tool all the time is super helpful. Building a SOC internally right now is really hard. I have clients using other WAF solutions who have 5 full-time employees dedicated to managing it."
"I was on a sales call for another WAF solution, and he said to me, 'OK, we'll get your team trained so you can manage the solution. And I said, what do you mean? I don't have any resources for that.'"
"With other WAF solutions, it was difficult to understand what was really happening and what attacking entities were out there. We like ThreatX's approach where you identify entities, track them over time, and then make decisions on how to deal with them based on the threshold of risk they reach."
We celebrated the team: Perhaps my favorite part of the week was celebrating some of our teammates who went above and beyond this year and raising a glass to their accomplishments and contributions. We really have an incredible group of people at ThreatX, so it was rough to pick a handful to highlight, but this group of award winners either racked up some unbelieveable sales numbers, received OR extended a lot of peer recognition throughout the year, or embodied our core values of client first, unending optimism, risk friendly, accountability, and innovation.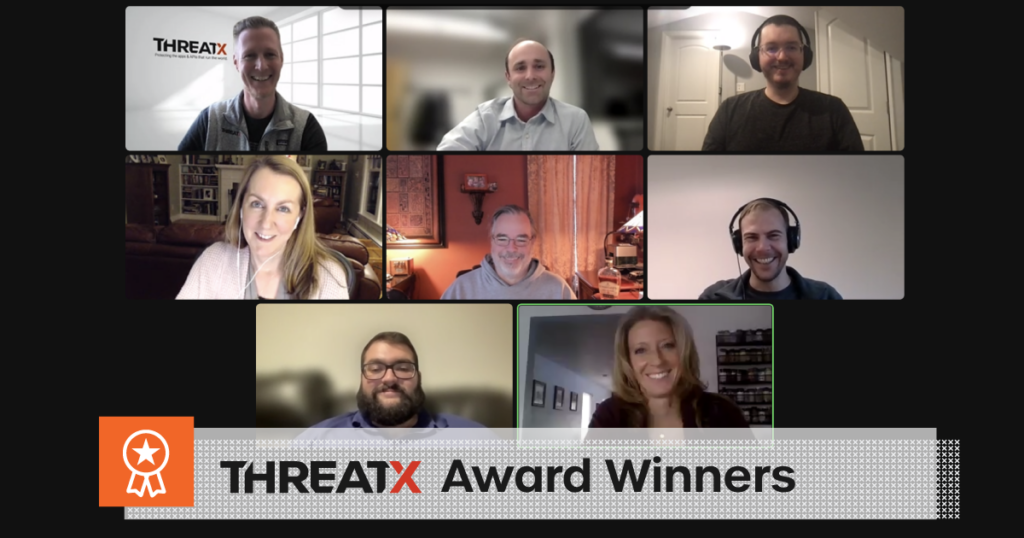 We had some magic: OK, maybe this was my favorite part. My family and I saw Jay Alexander perform in San Francisco several years ago, and I've hired him to perform for the ThreatX team several times since, and he never disappoints. It's hard to find a way to make a virtual event engaging and fun, but this one was. We had families joining in, everyone laughing, gasping, saying "no way!" "stop it!" – it was a great way to have fun together virtually. I highly recommend checking him out.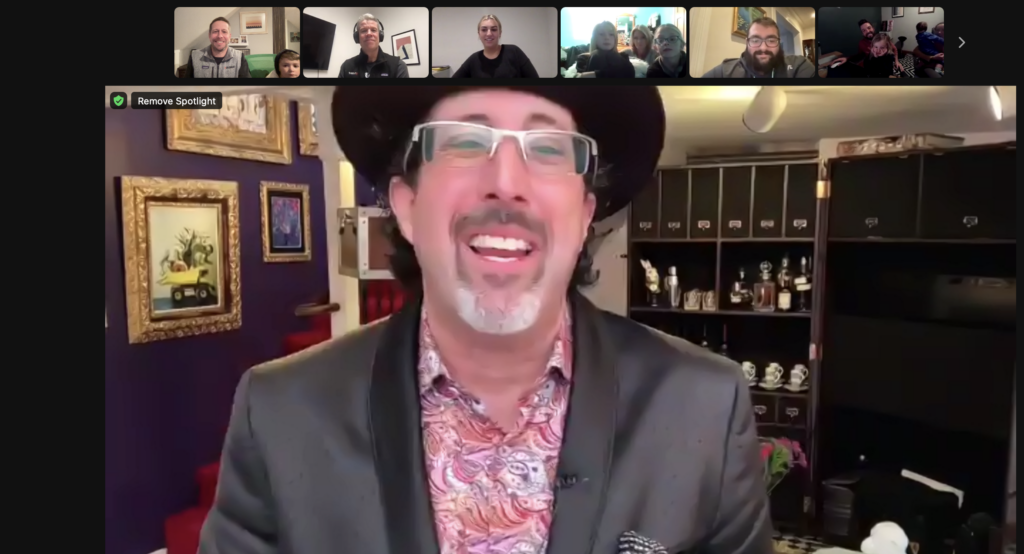 Despite the magic featured at the kickoff, our opportunity in 2022 is very real, and I was glad we had a chance to kick off the year in style. I couldn't be more proud of this team. We've got our work cut out for us this year, and we're ready. 2022 is our year.
About the Author