Key Insights from CyberEdge's 2022 Cyberthreat Defense Report
Tuesday, May 31st 1pm EST
CyberEdge's 2022 Cyberthreat Defense Report (CDR) has become the standard for assessing organizations' security posture, for gauging perceptions of IT security professionals, and for ascertaining current and planned investments in IT security infrastructure.
Now in its ninth year, the 2022 CDR assesses the views of 1,200 IT security professionals representing 17 countries and 19 industries. It's the most geographically comprehensive view of IT security perceptions in our industry, and ThreatX is proud to be a sponsor. Key insights from this year's report include:
85% of organizations suffered from a successful cyberattack last year
Among web and mobile attacks, personally identifiable information (PII) harvesting and account takeover (ATO) attacks are most prevalent and concerning
64% of organizations have embraced API security
84% of organizations are experiencing a shortfall of skilled IT security personnel; IT security administrators, analysts, and architects are in shortest supply
Register now for this informative webinar. Use the 2022 CDR findings to benchmark your company's security posture, operating budget, product investments, and best practices against peers in your industry and region.
Speakers:
---
Dave Howell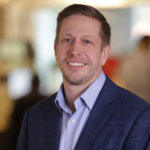 Chief Marketing Officer @ThreatX
Digital-first growth leader and tech marketing executive with 20+ years' experience building brands, generating demand, growing pipeline and driving revenue in B2B and B2G markets. Formerly at ZeroNorth, Forcepoint, and Raytheon.
---
Steve Piper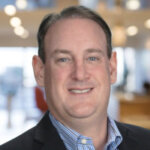 Founder and CEO @CyberEdge Group

Steve Piper is a high-tech marketing and product management executive with over 25 years of experience and a solid track record of success. Steve is Founder and CEO of CyberEdge Group, an award-winning research, marketing, and publishing firm serving the needs of cybersecurity vendors and service providers.
Prior to CyberEdge, Steve led product marketing and product management at Sourcefire (acquired by Cisco), ranked #15 on Forbes' list of the fastest-growing tech companies in America–just ahead of Apple and Google. Sourcefire's annual revenue increased from $33M to $160M over five years. And before Sourcefire, Steve held senior positions in product marketing and product management at Citrix, helping to grow annual revenue from $15M to $600M in just six years, penetrating 100% of the Fortune 500.
Register to Save Your Spot Now