Learn how to stop malicious bots by understanding their behavior and the variety of ways attackers leverage them
Our experts going deep on bots and how hackers use them to create multi-mode attacks. We share our best advice for how organizations can detect and effectively block bot-based attacks.  
In this webinar, two of our key SOC members, Neil Weitzel, SOC Manager, and Jacob Cardinal, SOC Analyst go deep on bots and answer questions related to challenges:  
What is a bot and how do attackers use them 
Common bot techniques: API abuse & DDoS 
How you can begin to tackle bot attacks without a robust protection platform
Speakers:
---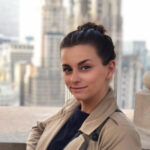 Sydney Coffaro
Product Manager @ThreatX
Sydney is a certified Product Manager, Scrum Master, and has led technical sales initiatives for go-to customer teams that resulted in the acquisition of hundreds of customers. She is an experienced subject-matter expert focused on Cyber Security Automation, Incident Response, APIs, and Application Security with a demonstrated history of working in fast-paced early-stage startups.
---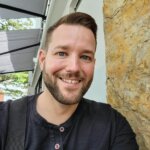 Neil Weitzel
SOC Manager @ThreatX
Neil has 15 years of experience in roles from user support to leading security programs. He has expertise in security architecture and cybersecurity best practices and is an active member of the security community. He has delivered lectures at DEF CON, OWASP, and local security meetups. Neil also acts as an adjunct lecturer on Software Engineering at Indiana University.
---