Watch

ThreatX's

Live Q&A Thanksgiving special: Giving Thanks to CISO

s

with

the CISO of

 

Q

uery

.AI

, Neal Bridges

and

ThreatX

Field CISO,

Jeremy Ventura

.
The ThreatX team hosted Neal Bridges, CISO of Query.AI and cybersecurity influencer, streamer, and expert. With Thanksgiving right around the corner, ThreatX Field CISO Jeremy Ventura and Nea discuss why we are thankful for CISOs, plus the risks and rewards of this challenging role. 
Neal and Jeremy discuss topics related to:
The risks and rewards of the CISO role
Navigating today's economic and cyber landscape
The future of the CISO role
Speakers: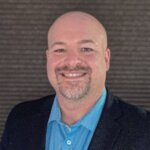 Neal Bridges
CISO @Query.AI

Neal Bridges is a cybersecurity professional with over 20 years of experience in information technology and security. Over his career, Neal has exceeded in the strategical, operational, and tactical arenas of cybersecurity.
His work building security teams at multiple Fortune 100 companies has highlighted his versatility in, not only providing offensive capabilities, but being able to transform that knowledge into an effective detection, response, and threat hunting strategy for a Fortune 135 (2017) and Fortune 117 (2021) company.
---
Jeremy Ventura
Director, Security Strategy, Field CISO @ThreatX
Jeremy Ventura is a cybersecurity professional, specializing in advising organizations on information security best practices. He has years of experience in vulnerability management, email security, incident response and security center operations. At ThreatX, he is responsible for the development and presentation of thought leadership across all areas of cybersecurity. Ventura is an industry leader that can regularly be seen in media, blog posts, podcasts and at speaking events. Previously, Ventura has worked at Gong, Mimecast, Tenable and IBM, among other security organizations. Ventura holds a Master's Degree in Cybersecurity and Homeland Security.
---