Recorded on Wednesday July 19th, 2023 1PM ET
APIs. Applications. Containers. Kubernetes. Microservices.
As businesses migrate to the cloud, and deploy across multi-cloud environments, the security challenges become significantly more complex. From understanding and protecting against threats in-real time – from the edge to runtime environments – the need to understand what "good" looks like in 2023 isn't an easy question to answer.
Join ThreatX Field CISO Jeremy Ventura and guest speaker Forrester Principal Analyst Sandy Carielli as they discuss Sandy's recent research on these topics, and Jeremy's perspectives from the field. Key discussion areas:
State of AppSec and Kubernetes Security in 2023
Strategies for Building Security Programs in Cloud-Native Environments
Lessons Learned – from Quick Wins to Mistakes to Avoid
---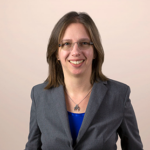 Sandy Carielli
Principal Analyst, Forrester
Sandy is a principal analyst at Forrester advising security and risk professionals on application and product security, with a particular emphasis on the collaboration among security and risk, product management, application development, operations, and business teams. Her research covers topics such as proactive security design, protecting modern and emerging application architectures, protection of applications in production environments, and embedding security throughout the product lifecycle.
---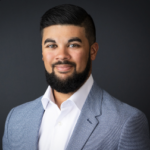 Jeremy Ventura
Field CISO, ThreatX
Jeremy Ventura is a cybersecurity professional, specializing in advising organizations on information security best practices. He has years of experience in vulnerability management, email security, incident response and security center operations. At ThreatX, he is responsible for the development and presentation of thought leadership across all areas of cybersecurity. Ventura is an industry leader that can regularly be seen in media, blog posts, podcasts and at speaking events. Previously, Ventura has worked at Gong, Mimecast, Tenable and IBM, among other security organizations. Ventura holds a Master's Degree in Cybersecurity and Homeland Security.