In today's digital age, cybersecurity has become increasingly vital to our daily lives, making it crucial to have a diverse and inclusive workforce to tackle the challenges posed by cyber threats. Join us in this webinar as we explore the role of diversity in cybersecurity and how it leads to critical thinking. We will analyze the US National Cybersecurity Strategy and the need for a diverse workforce to achieve its goals. Additionally, we will provide valuable tips and recommendations for those who are trying to break into the cybersecurity industry. This webinar is designed for anyone interested in cybersecurity and aims to raise awareness about the importance of diversity and inclusion in the field. Join us to learn more about how breaking barriers down in cybersecurity can benefit organizations and individuals alike. 
Guests: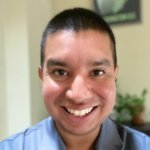 Edwin Moreno
Field CTO, Mimecast
Edwin Moreno is the North American Field CTO at Mimecast. Edwin is responsible for working with customers, product, strategy, and engineering on ensuring Mimecast is staying ahead of the curve in an ever-evolving threat and market landscape. Edwin has over 10+ years focused on email security and compliance. He holds a B.S. in Business Information Technology from Virginia Tech and holds multiple active accreditations including his CISSP.
---
Karsten Chearis
Manager, Threat Intelligence Security Solutions Engineering, Rapid7
Karsten Chearis is the Manager of US and LATAM Threat Intelligence Security Solutions Engineering at Rapid7. Having two decades of experience in various areas of technology, security, and PreSales, he develops and implements the technical sales strategy for Rapid7's Threat Intelligence product suites. In addition to his cybersecurity sales leadership, he serves as a focal leader in Rapid7's Employee Resource and Impact Group, "Vibranium". Vibranium seeks to build community and connection for Black and Hispanic Rapid7 team members, including building awareness, facilitating dialogue, positioning for career development and more. Karsten has spoken at CyberSecurity, PreSales, and Diversity conferences and panels and is a thought leader in these categories. He resides in Memphis, TN with his wife and two daughters.
---
Host: