API Attack Protection: Don't Overlook Your #1 Attack Vector
APIs are ubiquitous. Every modern software application uses – or is – an API. Every digital business relies on APIs to generate revenue. Every DevOps team innovates on the backs of APIs. It's no wonder then that Gartner predicts "by 2022, API abuses will be the most frequent attack vector resulting in data breaches for enterprise web applications."
Even with this explosive growth, APIs are consistently overlooked in web application security programs. And attackers are taking advantage of it by increasingly targeting web APIs to gain a foothold, deny access, install bots, escalate privilege, and harvest sensitive data. In this webcast, Techstrong Chief Content Officer, Mike Vizard, and ThreatX co-founder, and Chief Strategy Officer, Bret Settle (or) Chief Product Officer will discuss the varied types of attack methods used against APIs introduce an attacked-centric approach to API and web application security that provides full visibility into API and web application traffic to identify and block bad behaviors to protect exposed vulnerability before damage can be done. You'll learn how to:
Identify and correlate activity to block tangible threats

Respond to attack patterns over time and adjust to adversary motions

Block suspicious entities when behaviors exceed acceptable risk thresholds

Dramatically reduce false positives without impacting user experience
Speaker Bio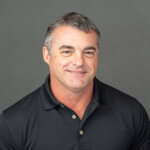 Bret Settle, co-founder & Chief Strategy Officer at ThreatX
Bret has served in multiple executive roles for Corporate Express/Staples and BMC Software. He has extensive knowledge of the software development and security products industries. Bret has been responsible for enterprise security in multiple roles and has been an innovator throughout his career. His proven track record of building and developing high-performing organizations and dynamic cyber security teams helps ThreatX deliver AppSec services that meet enterprise needs.