A Modern Enterprise Protection Platform for All Your APIs and Web Apps
A well protected layer 7 infrastructure is the key to empowering your business operations and your users' experiences.
ThreatX delivers instant attack protection as a managed service, so you can save time and resources to put more cycles where they'll matter.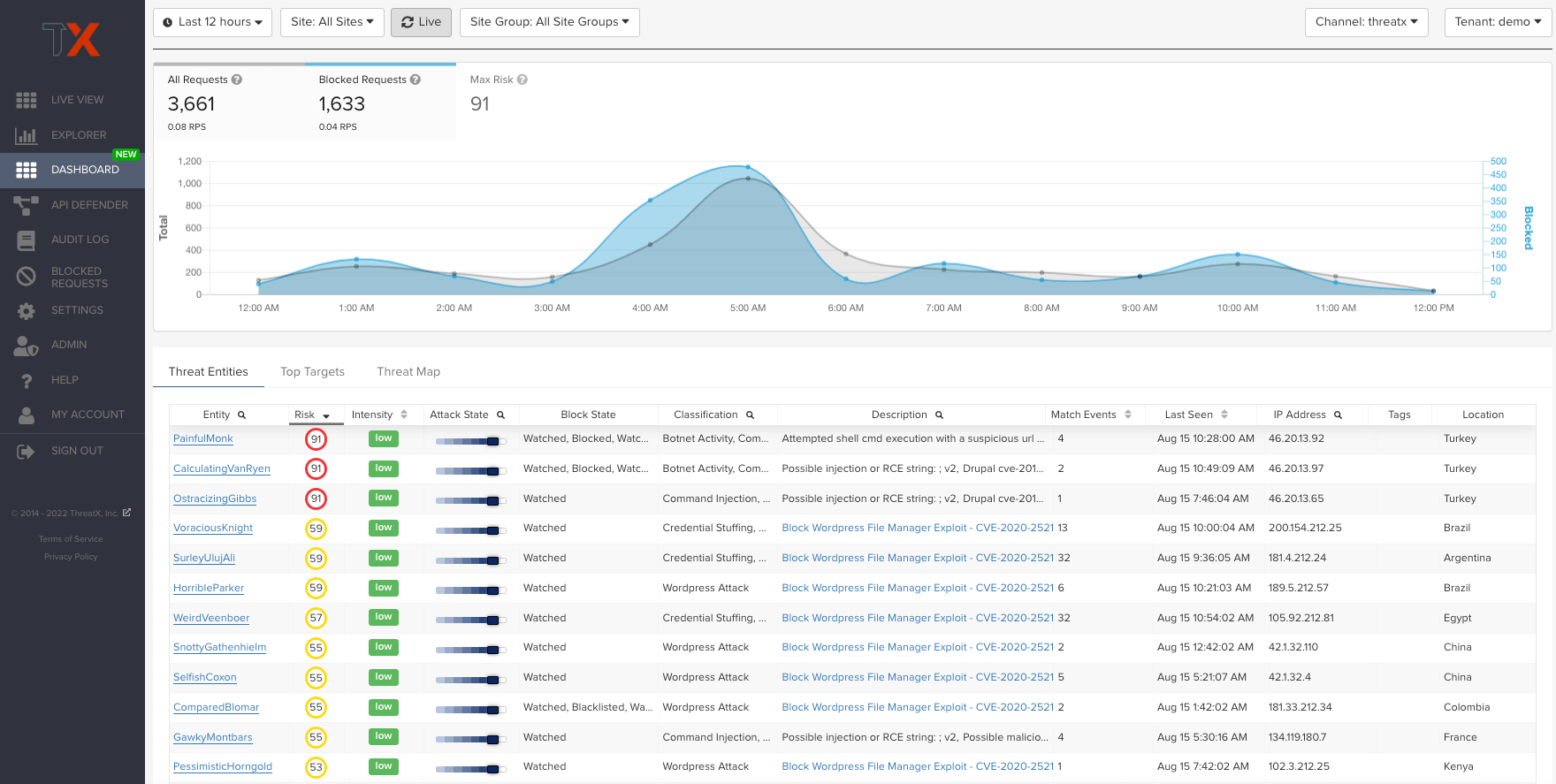 Built to Protect Your Web Applications and APIs From ALL Threats
ThreatX's attacker-centric approach against DDoS, bot-based attacks, API abuse, exploitations of vulnerabilities, zero-day attacks, and more provides unique, multi-layered detection capabilities to accurately identify malicious actors and respond. The ease of deploying ThreatX and the availability of our application security experts makes ThreatX the perfect blend of a product and a service to protect your web applications and APIs from today's modern threat landscape.
Learn more in a personalized demo
Why ThreatX Leads in API Protection