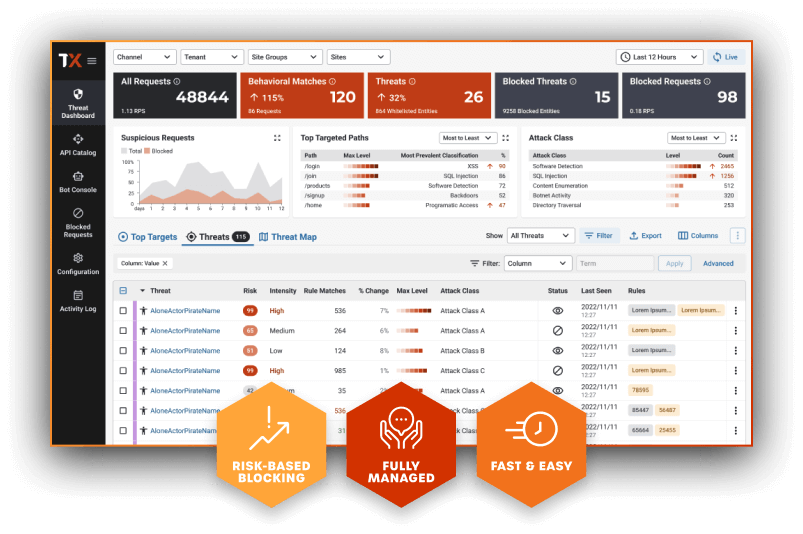 Key Benefits
Secure APIs and web apps with confidence, not complexity
Block attacks in real time with API web application protection you can trust 24/7 (without having to manage it yourself).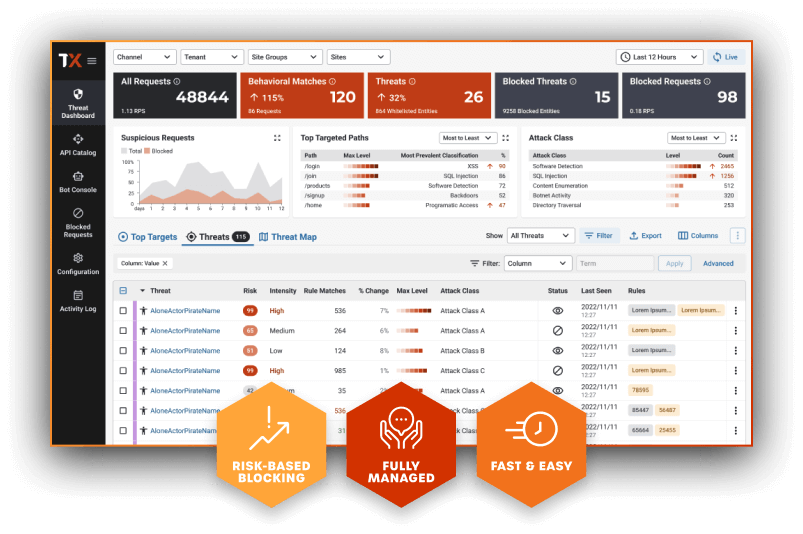 Block botnets and advanced attacks in real time
The ThreatX platform is always monitoring, assessing and blocking attacks – automatically. It learns what threats to your system look like and stops them based on their risk level, so you can keep sites available and business humming.
Get your nights and weekends back
Stopping zero-day threats requires more than just software. You need real live people – but it doesn't have to be you. Our expert team takes it on for you, so you don't have to manage signatures or worry about false positives.
Ward off attacks with zero hand-holding
Onboard sites in under 15 minutes, not weeks. Block threats in an instant. And use simple dashboards that make it easy to see what's going on.