PUBLISHED ON
January 10, 2019
LAST UPDATED
August 2, 2021
APIs have become a strategic necessity for conducting business due to the agility, innovation, and automation they enable. While 90% of the business reaps the benefits of this technology, the security teams are often exposed to a slew of new challenges that can't be solved by long-standing security tools and strategies. In fact, according to Gartner1, by 2022, API abuses will be the most frequent attack vector resulting in data breaches for enterprise web applications. We are partnering with the team at SC Magazine to address this phenomenon in an upcoming webinar.
Unfortunately, the bulk of application security solutions are stuck in the dark ages. Static, rule, and signature-based approaches require constant tuning and monitoring, which keeps security teams bogged down. In addition, these tools often don't support automated deployments and can't automatically scale up and down with the application. It's like fitting a square peg into a round hole…it's not going to work without some level of adaptation. Not to mention, they're no match for the increasingly complex app environments, including APIs and microservices. We're left asking…
What characteristics of new applications make them more challenging to manage and secure?
What's the impact of APIs and microservices to security architectures? 
How do modern security solutions differ from legacy solutions in their ability to secure complex app environments? 
On January 16, 2019 at 2pm ET / 11am ET, SC Magazine and ThreatX are bringing you a live seminar during which experts will address the answers to the above questions. REGISTER NOW to save your spot or to receive the on-demand materials after the live event.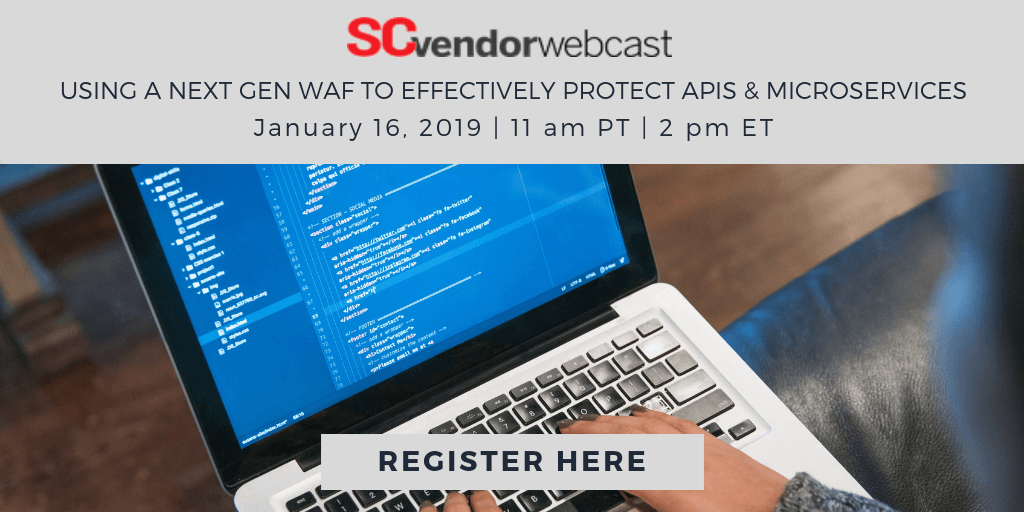 1 – Mark O'Neill of Gartner
About the Author