Looking for a Signal Sciences alternative?
Imagine never updating an agent again, or bot protection that actually works. ThreatX is built to put a stop to the endless time-consuming management of traditional WAF appliances.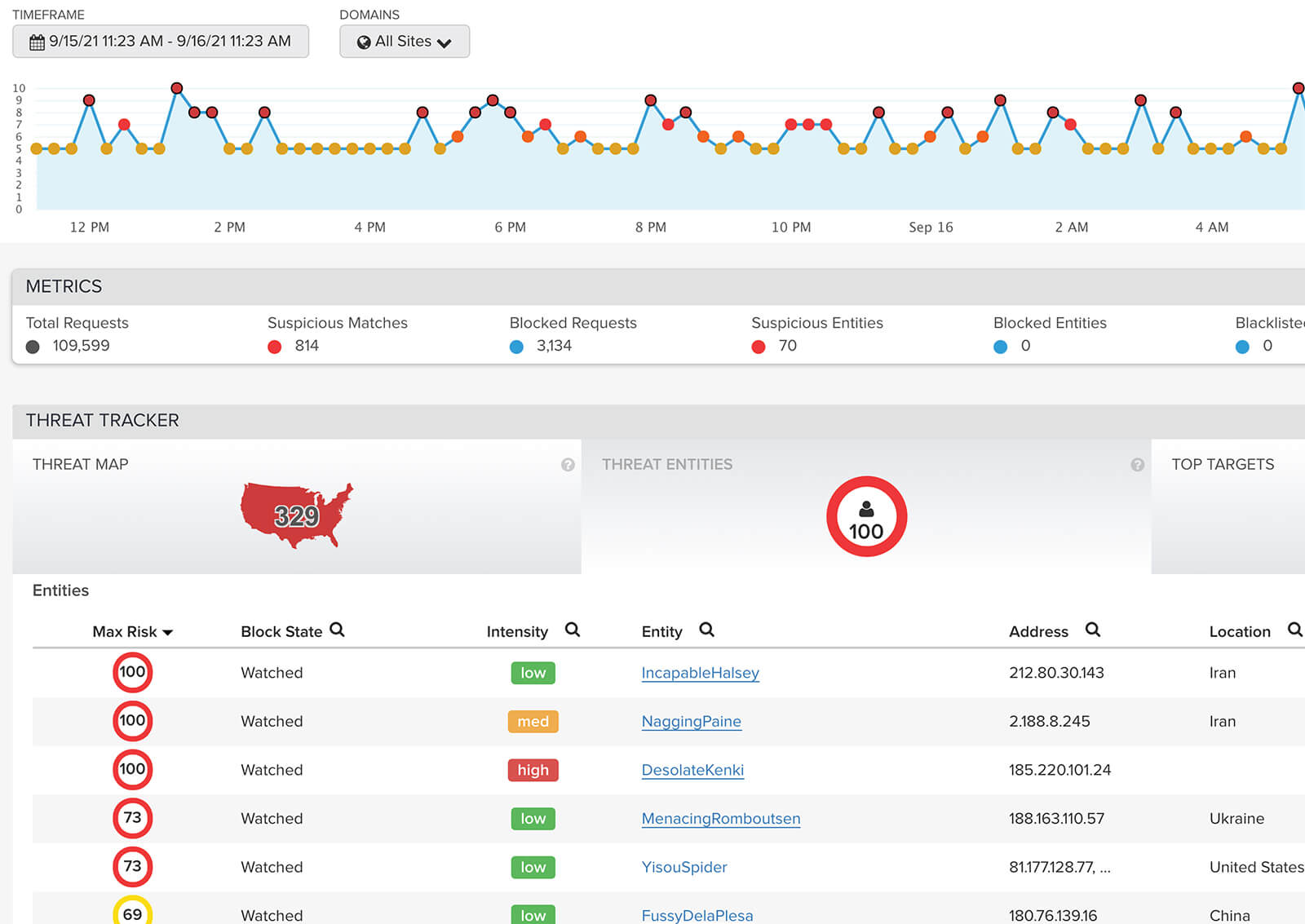 ThreatX gives you more coverage, fewer false positives, and less hassle by:
Unified coverage of all application security needs, including strong bot protection and detection of complex attacks.
Agentless architecture ensures that there is no need to disrupt applications or operations.
Integrated Managed SOC services ensures you always have access to help when you need it.
Demo ThreatX to See the Difference