Looking for an F5 alternative?
Imagine never missing a sophisticated attack, or not dealing with a flood of false positives every week. ThreatX is built to put a stop to the endless time-consuming management of traditional WAF appliances.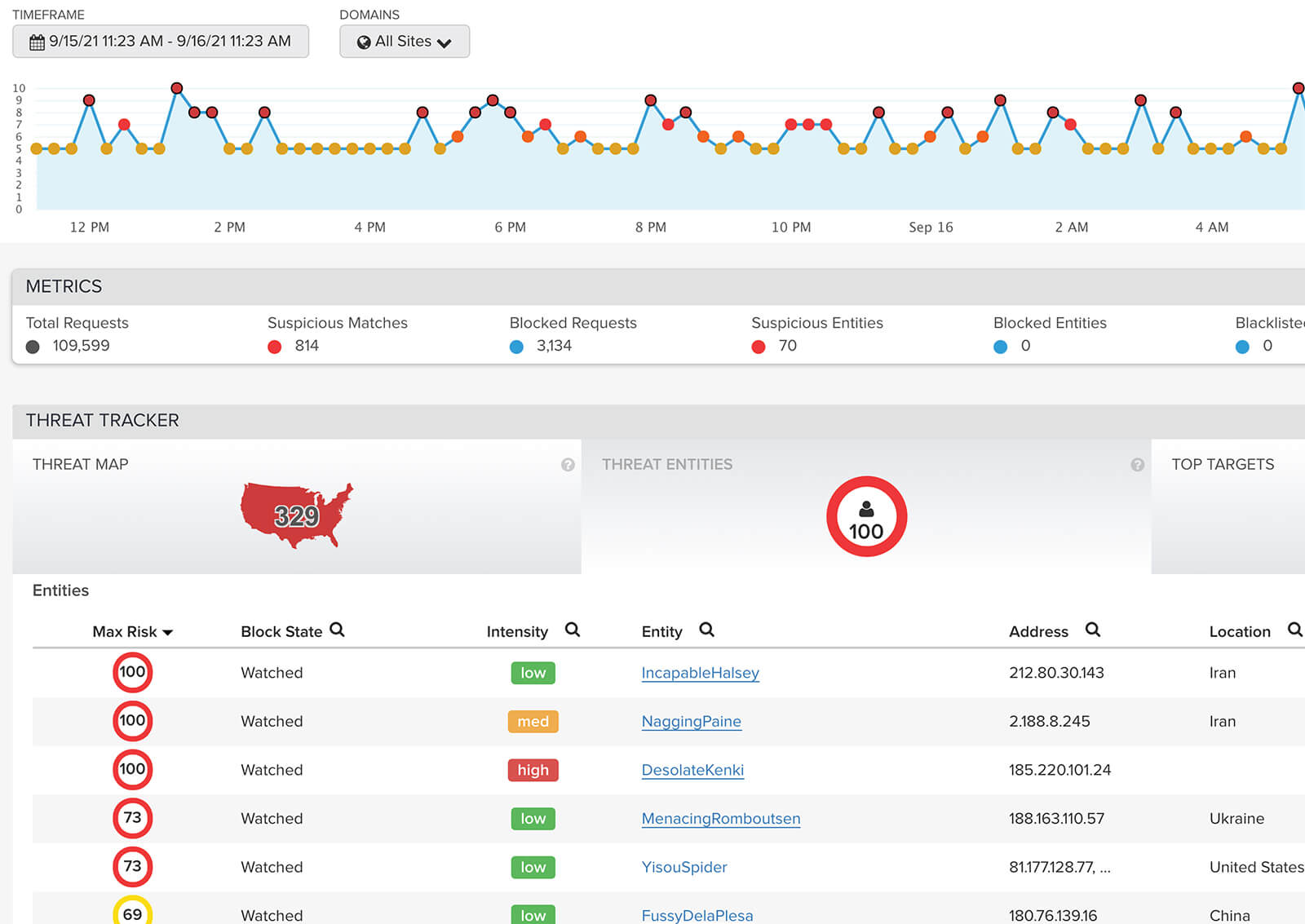 ThreatX gives you more coverage, fewer false positives, and less hassle by:
Providing comprehensive protection for application and APIs in a single risk engine.
Protection from all threats without the need for endless upgrades, configurations, and disparate toolsets.
Correlate the data needed to give you immediate visibility into the riskiest entities, assets under attack, and attacker methods.
Demo ThreatX to See the Difference