Looking for a Cloudflare WAF alternative?
Imagine having security support that's actually eager to get back to you, or attack detection that catches today's sophisticated actors. ThreatX is built to be a practical solution for today's web application and API security needs.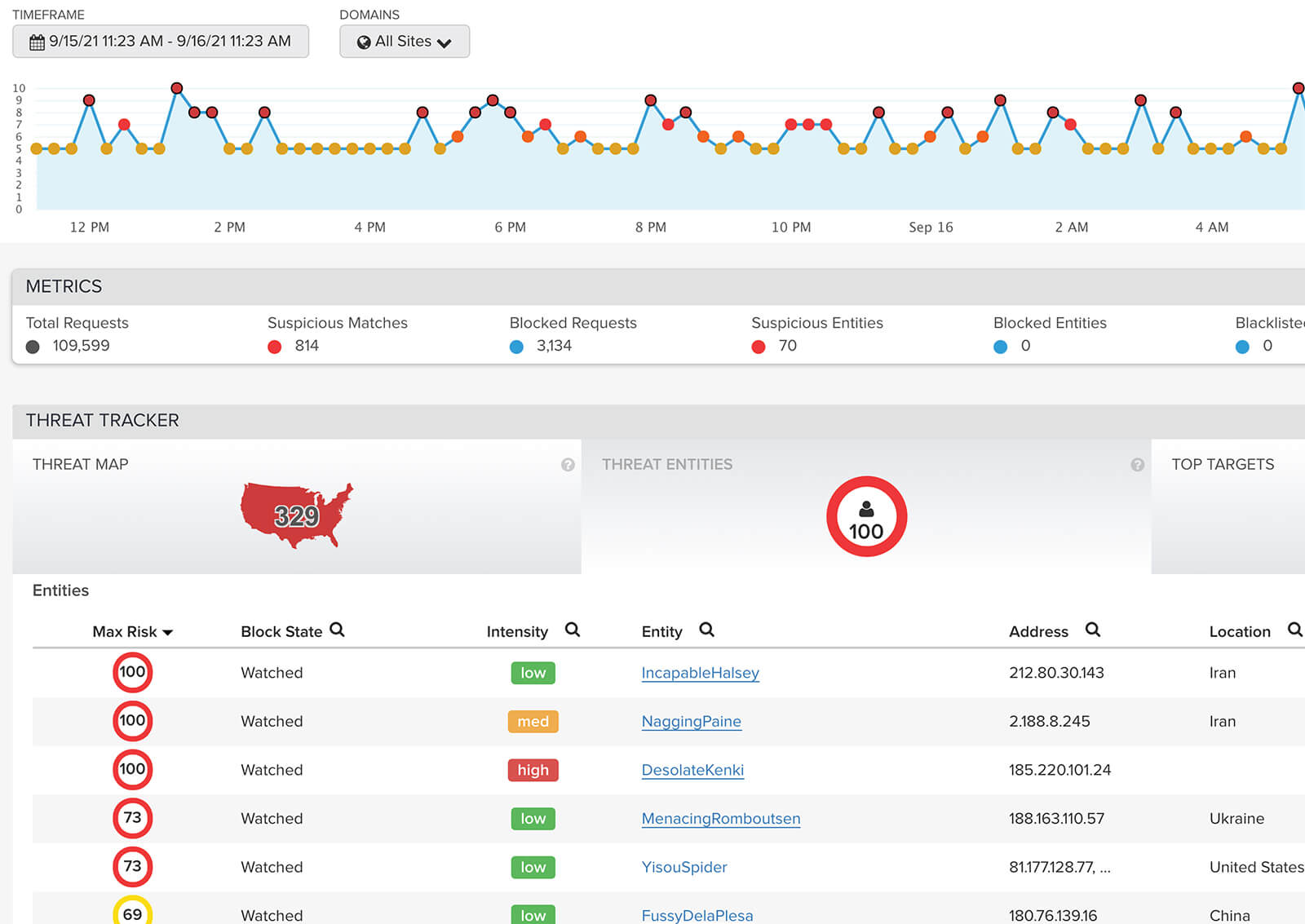 ThreatX gives you more coverage, fewer false positives, and less hassle by:
True next-generation WAF covering all types of threats, including OWASP Top 10, bots, API attacks, and DDoS .
Unmatched depth of detection to find and blocksophisticated, evasive, and targeted attacks that evolve over time.
On-demand 24×7 SOC and services included as part of the solution to solve any application security challenge.
Demo ThreatX to See the Difference