Cequence vs ThreatX
Discover the benefits of a 24/7 managed API protection platform.
Blocking attacks every 2 seconds for companies like






How API Protection Platforms Compare
API Protection: Critical Capabilities
APIs are under siege — by mixed-mode, hight volume attacks, including bots and DDoS
API observability does not = real-time protection
API protection must deliver active, real-time attack blocking
API protection should have ability to extend to broader application portfolio
CAN'T BLOCK?
Then you can't protect APIs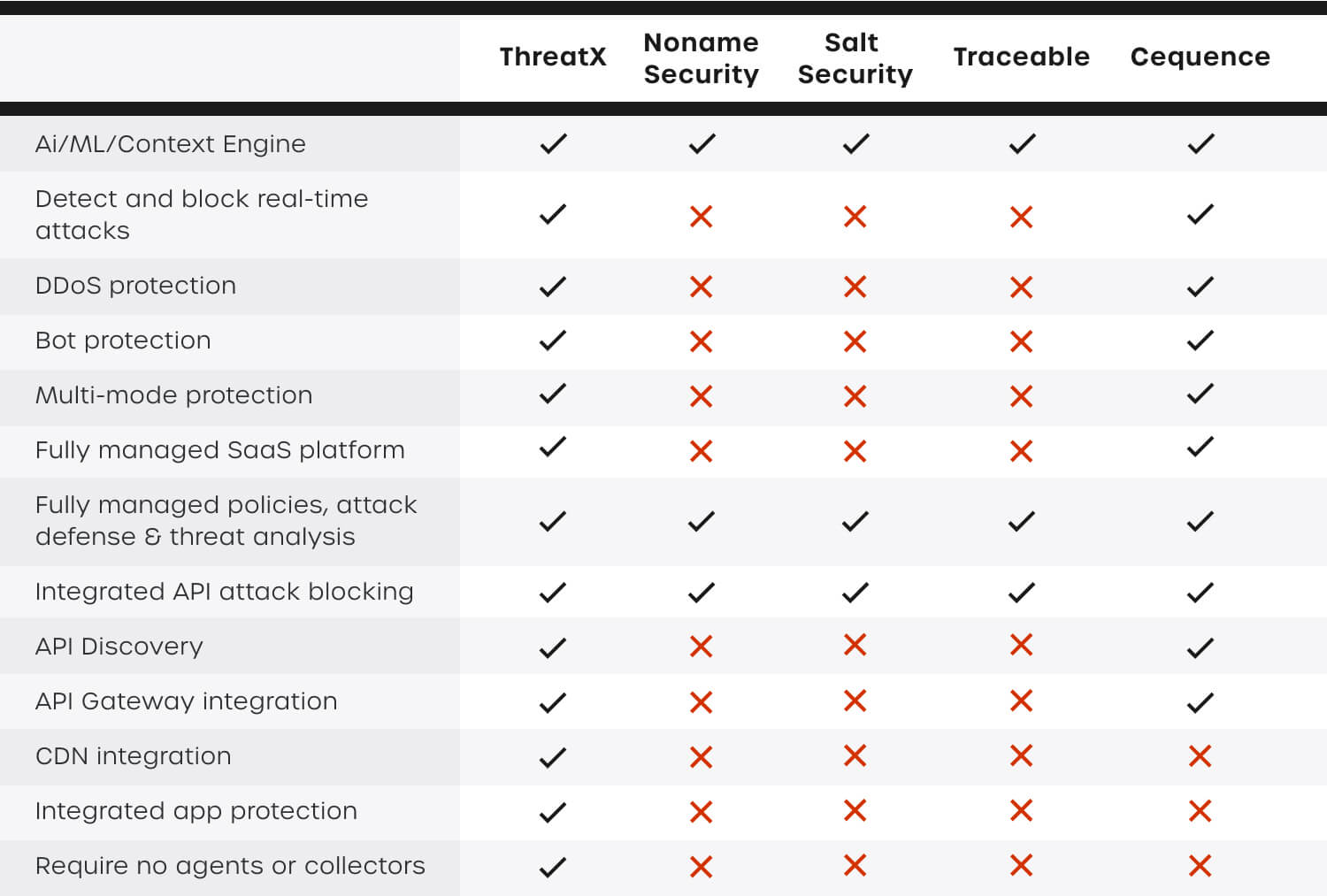 How ThreatX is Unique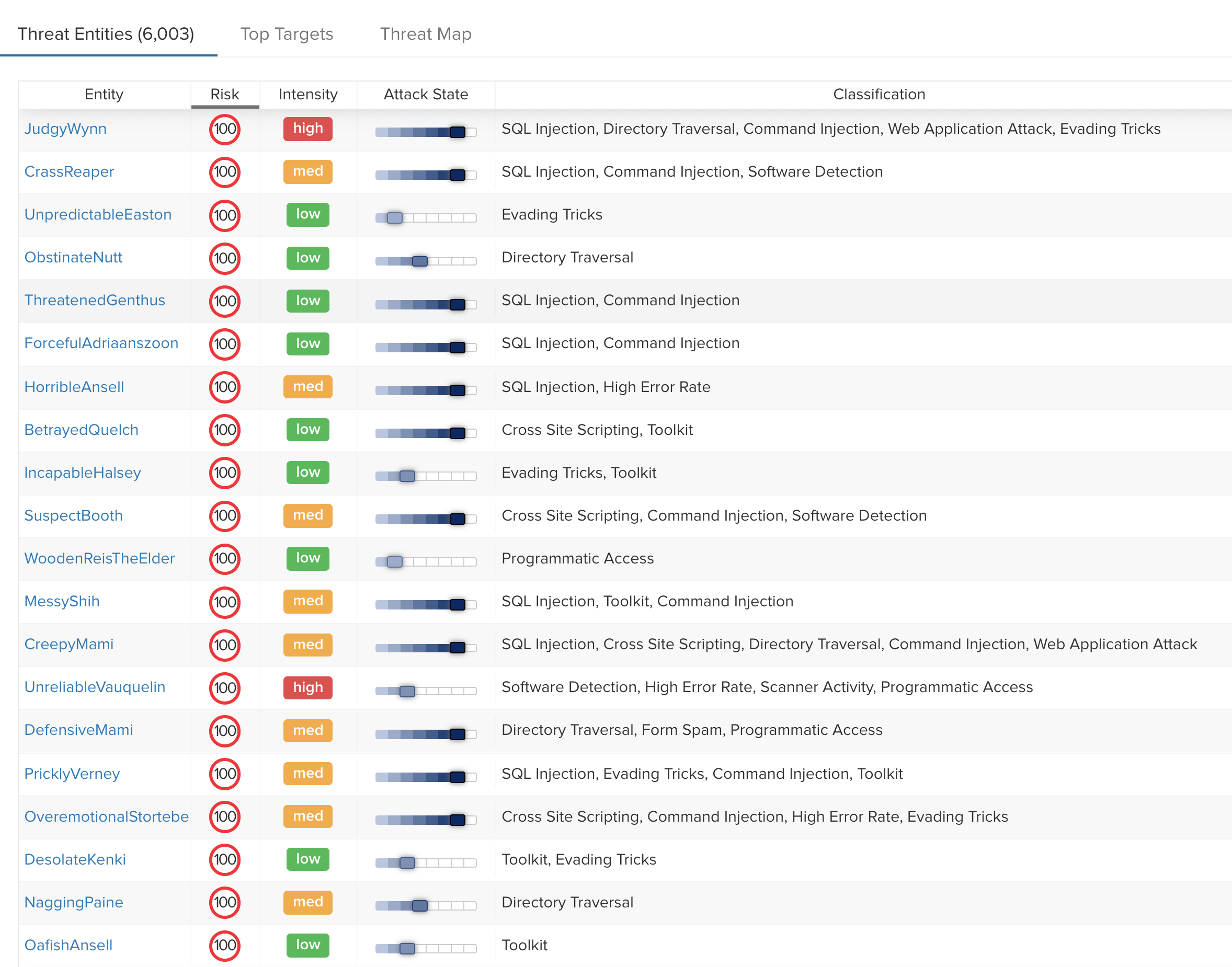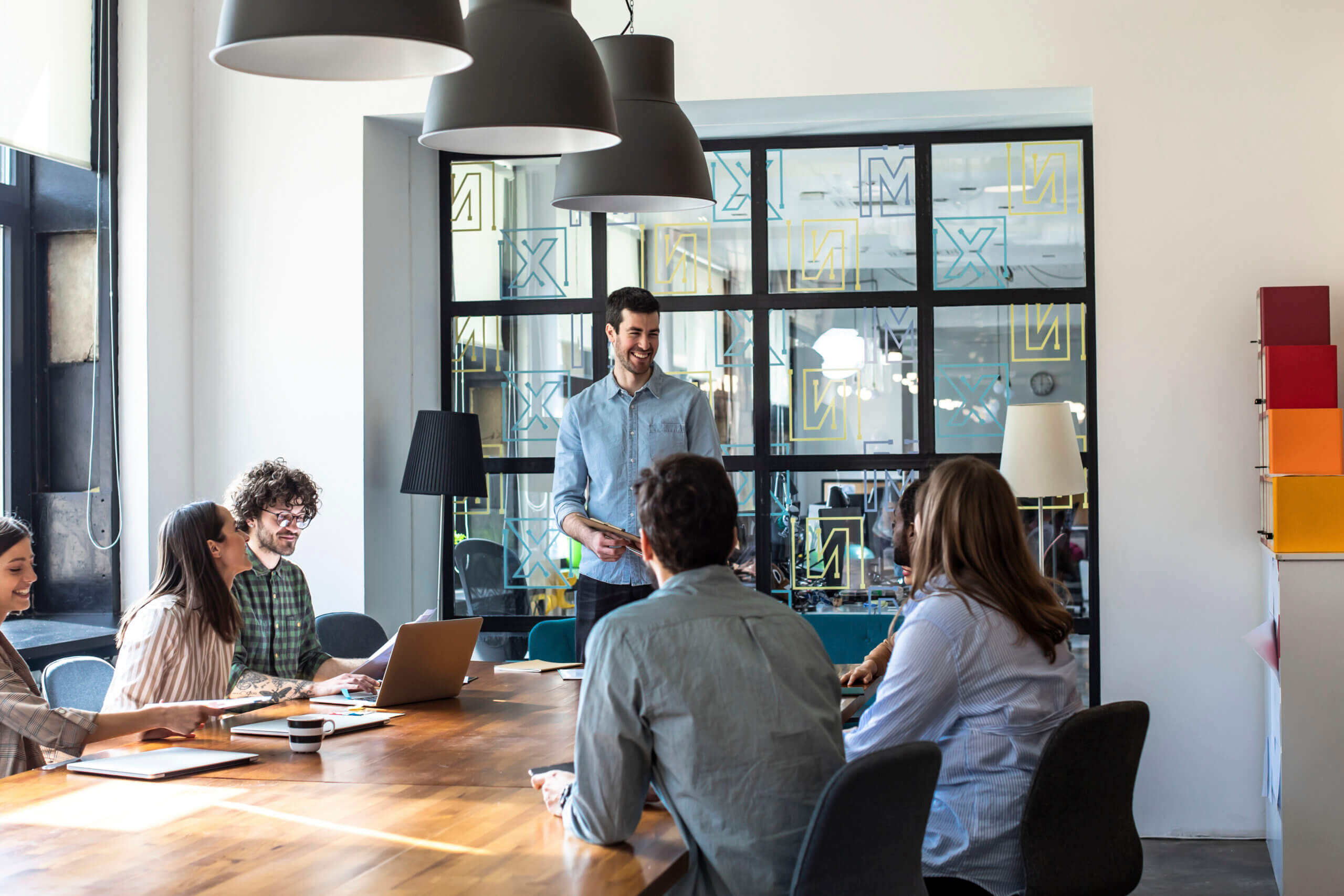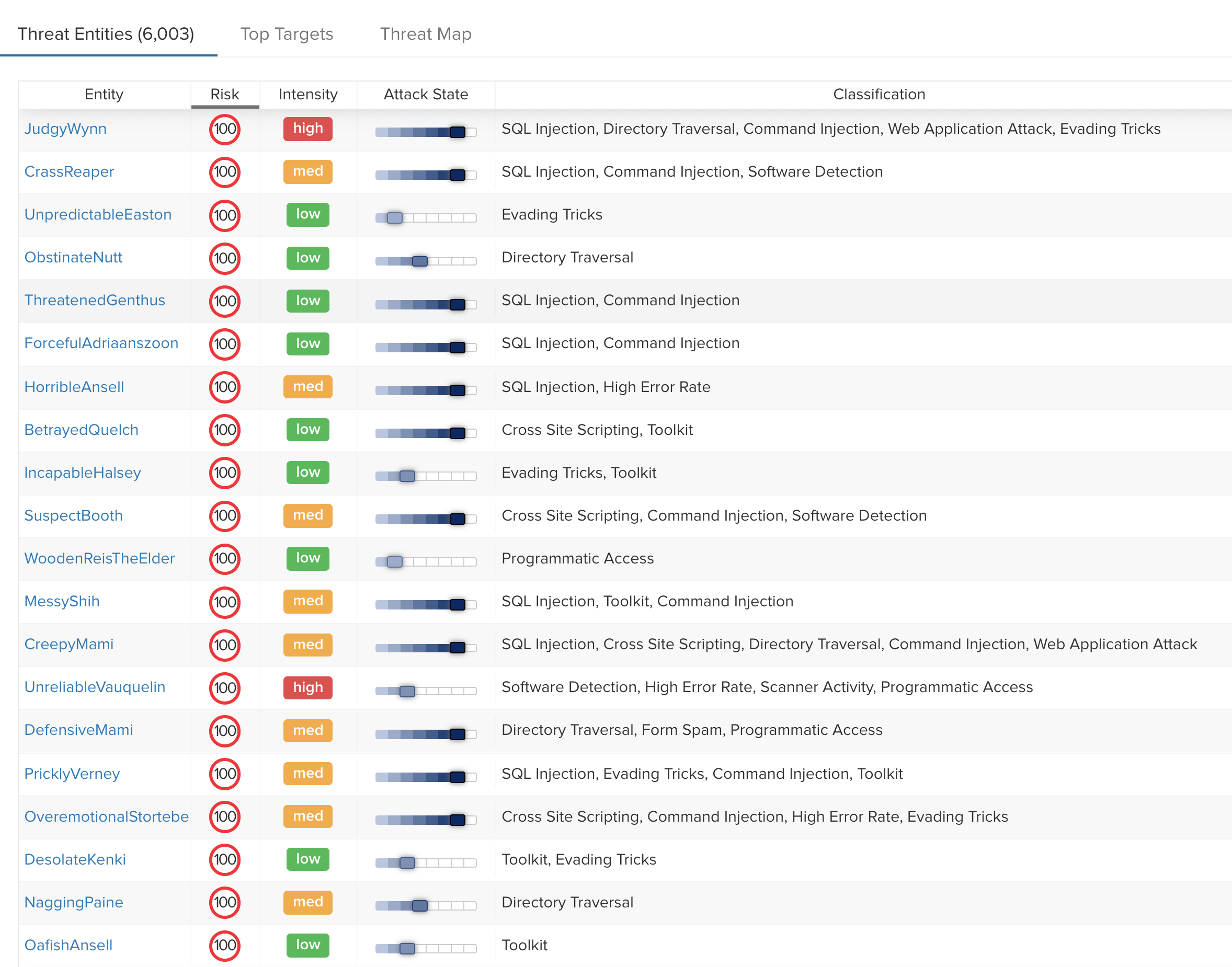 Attack Detection with Automated Blocking
A single platform for real time intelligence on complex threats and their targets.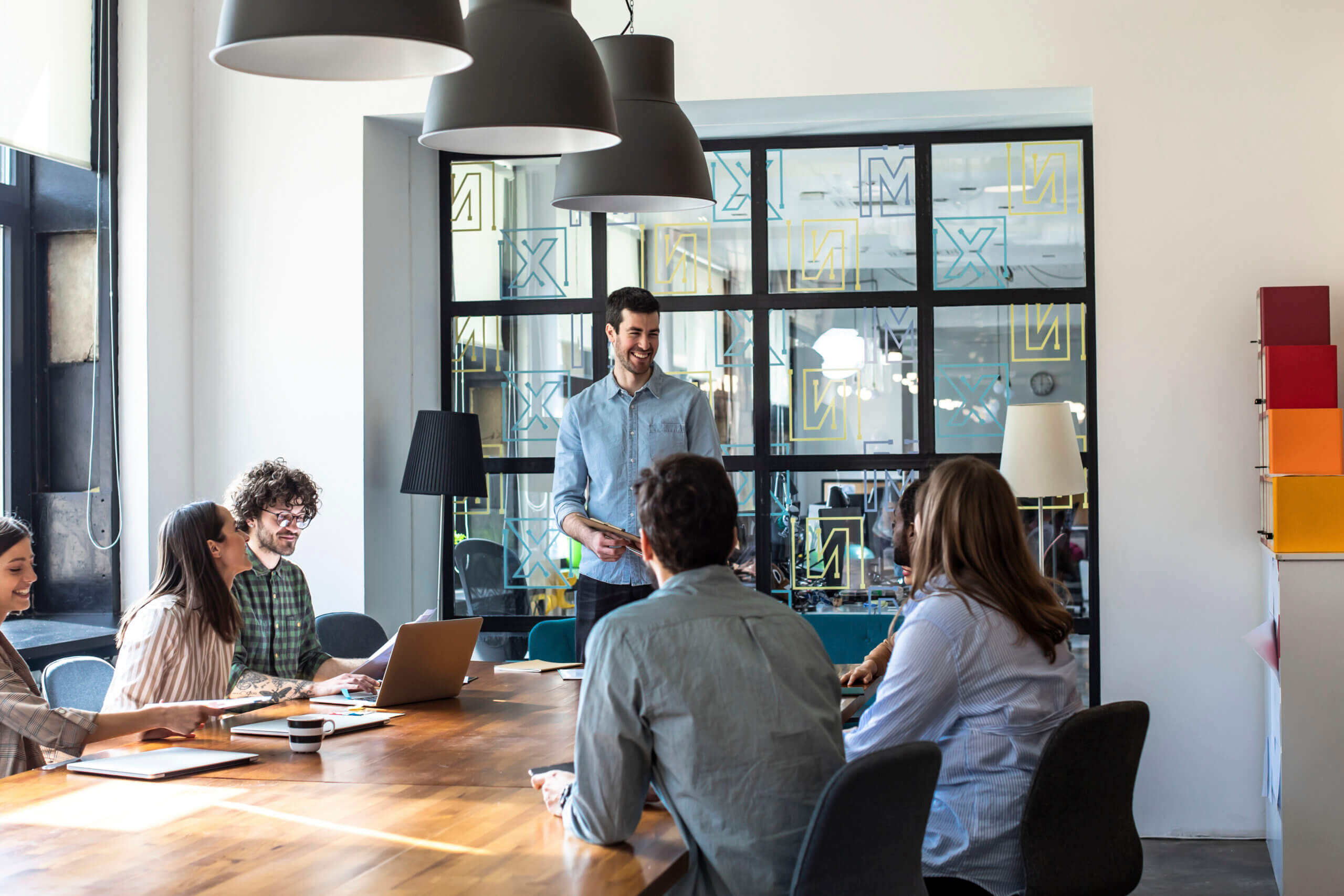 Support that will WOW you
ThreatX provides 24/7 managed services for all customers – regardless of size
We hustle to be the best technology partner you've ever had. In today's market talented security experts are hard to come by and harder to retain. At ThreatX we help our customers bridge their internal skills gaps and establish a trusted, proactive line of defense for all their APIs and web applications.
27/7 Managed SOC offering proactive attack monitoring and threat hunting
Never wait days for a Support response again
Enjoy your nights, weekends and holidays with peace of mind
Lear more about our Managed Security Services
What Our Customers Are Saying
"We look at our ThreatX dashboard and pinpoint whether attackers are just getting their feet wet, or really trying to exploit us. It's a good visual because we can see clearly what to focus on. With other solutions, it was just an immediate block for anything that met a rule."

Marco Escobar, Senior Director of Operations | Segpay
"Prior to ThreatX we would spend countless hours adjusting rules, and manually blocking countries and IP addresses when under attack. Now we let ThreatX take care of it and my team and I have our evenings and weekends back. The best part of working with ThreatX is the SOC that is keeping an eye on things and making recommendations and adjustments. The relationship and trust is important to our Credit Union and we have found an amazing partner in ThreatX."

Steve Liu, Director of Information Technology | Selco Community Credit Union
"We had a site that was being targeted by a bot, attempting to log in with rotating usernames and passwords. However, this threat actor was crafting a properly formed interaction with the API. So, there was nothing malicious. It was using proper user agents and properly formed headers — nothing about it was out of the ordinary. ThreatX's ability to recognize anomalies that indicate suspicious behavior is game-changing."

Director of Security Architecture and Engineering | Global Marketing Company
"A behavior-based approach to security was very compelling for us. Threat interactions are monitored and ThreatX enables us to automatically identify and block potentially malicious and suspicious cyber behavior. We don't have to specify the conditions or rules like we would in any other WAF, because the ThreatX solution continuously learns from what it observes."

Joel Bruesch, Senior Director of Information Security | BMC Software
"It's been easy to work with the SOC team…I feel, the team feels, like they're an extension of our information security team. Before, I would get all these text messages, at two in the morning or three in the morning. And it was never fun. I felt like I worked 24 by 7, nonstop, not just being on call. I just felt like we were working seven days a week. So, this past Thanksgiving was actually the first holiday that I felt I could actually enjoy with my family."

Information Security Analyst | Large Financial Services Organization