Looking for an AWS WAF alternative?
Imagine actually putting your WAF into block mode, or never having to write a custom rule again. ThreatX is built to put a stop to the endless time-consuming management of traditional WAF appliances.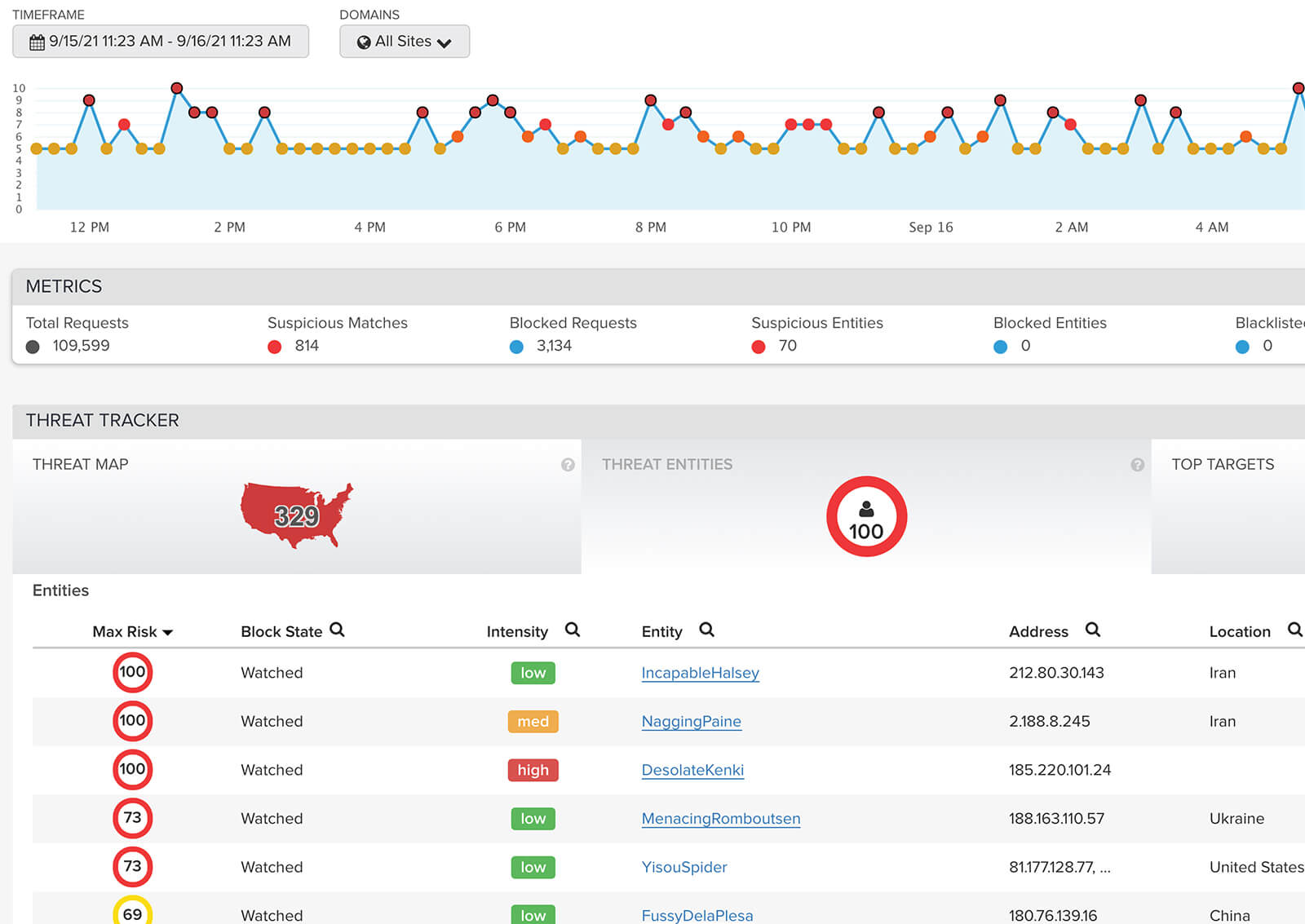 ThreatX gives you more coverage, fewer false positives, and less hassle by:
Protecting all your apps and APIs, against all threats – not just those that are signature-based.
Offering easy, agentless deployment and 24/7 fully-managed security service – at no extra charge.
Correlate the data needed to give you immediate visibility into the riskiest entities, assets under attack, and attacker methods.
Demo ThreatX to See the Difference