Looking for better API Protection than F5?
Protect all your APIs and web applications against the most advanced threats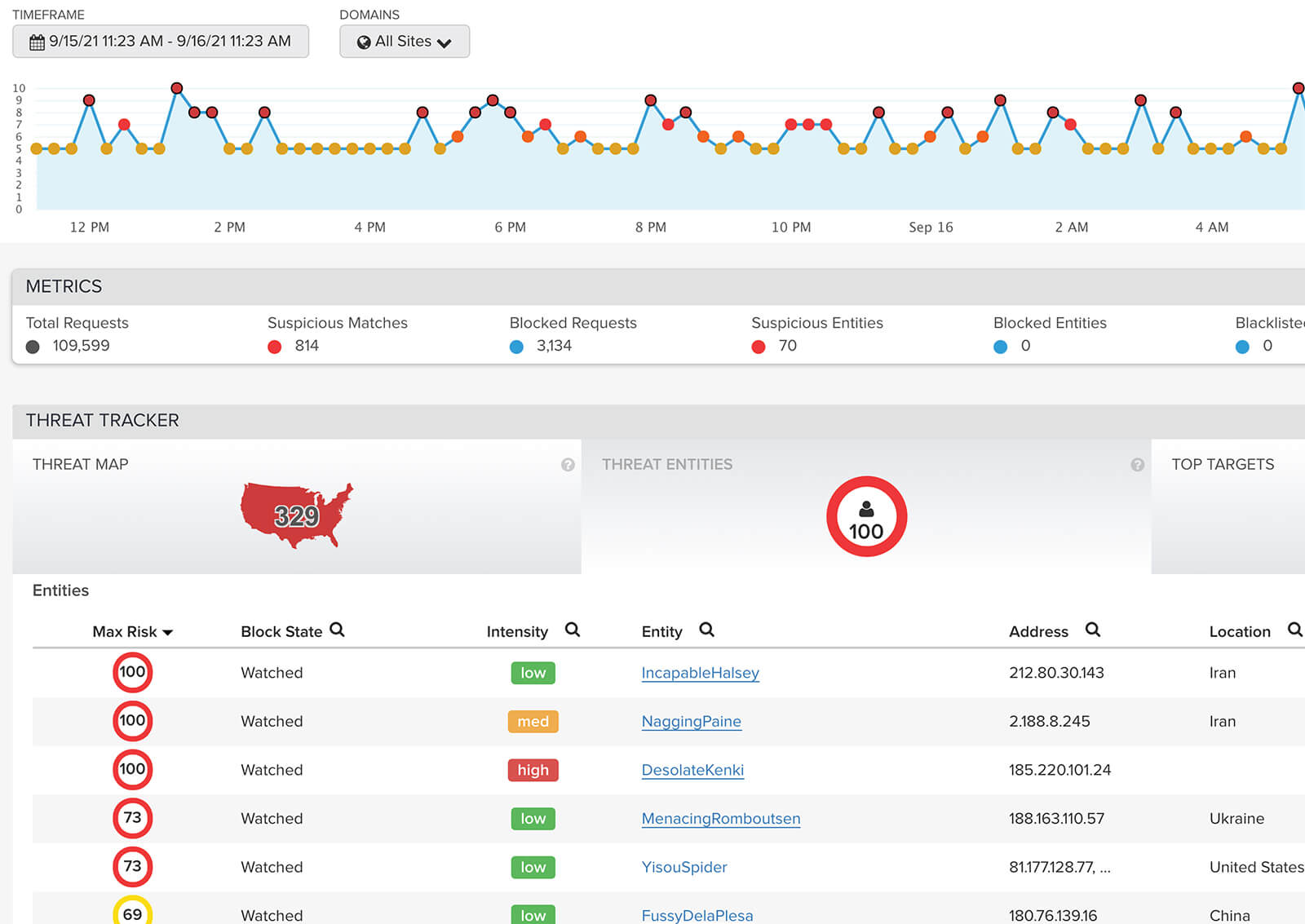 ThreatX gives you more coverage, fewer false positives, and less hassle by:
Providing comprehensive protection for application and APIs in a single risk engine.
Protection from all threats without the need for endless upgrades, configurations, and disparate toolsets.
Correlate the data needed to give you immediate visibility into the riskiest entities, assets under attack, and attacker methods.
Demo ThreatX to See the Difference